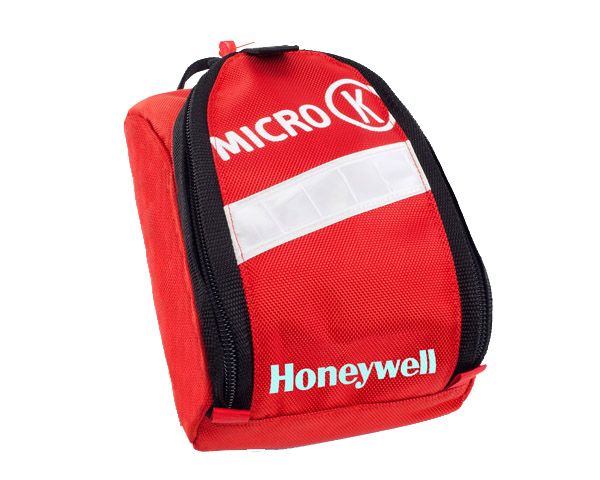 The Fenzy Micro-K is a single-use self-contained breathing apparatus, that uses potassium superoxide (KO2): thehumidity and the carbon dioxide exhaled by the wearerallows the KO2 to release oxygen and absorb to CO2.When activated, it generates enough oxygen to ensurea minimum service-life of 6 minutes (according to the conditions: respiratory rhythm, levels of exertion etc.).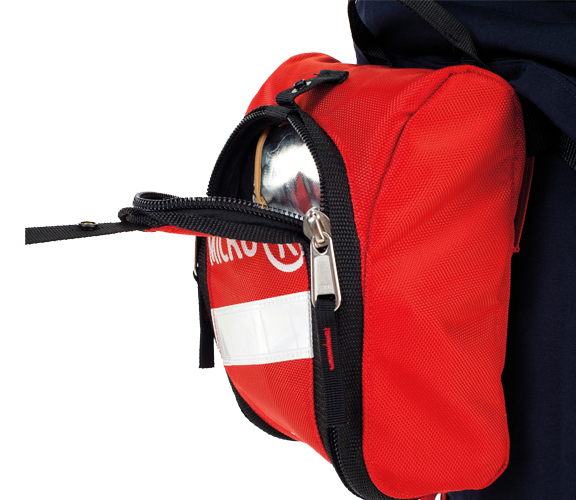 A weight of 807g and 165x205x100 mm dimmension, makes the Fenzy micro-K a very light and compact device. It also worn on the belt and is compatible with most belts on the market.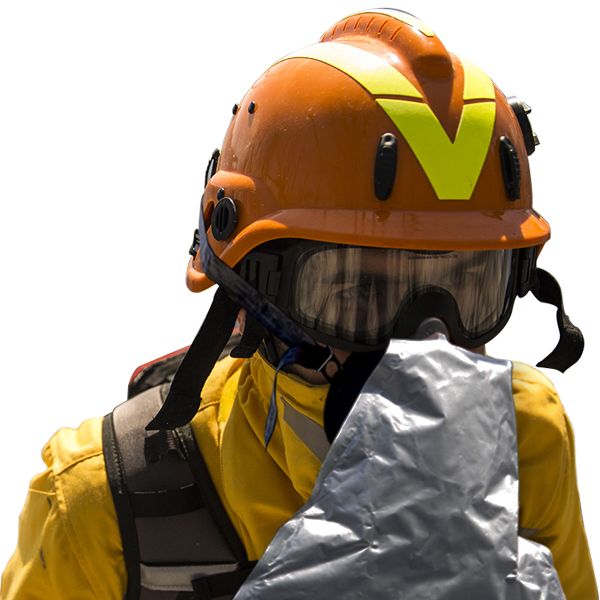 Quickfix for forest fire helmet
Half-mask with quickfix for forest fire helmet. Adapts quickly and easily for sure with forest fire helmets.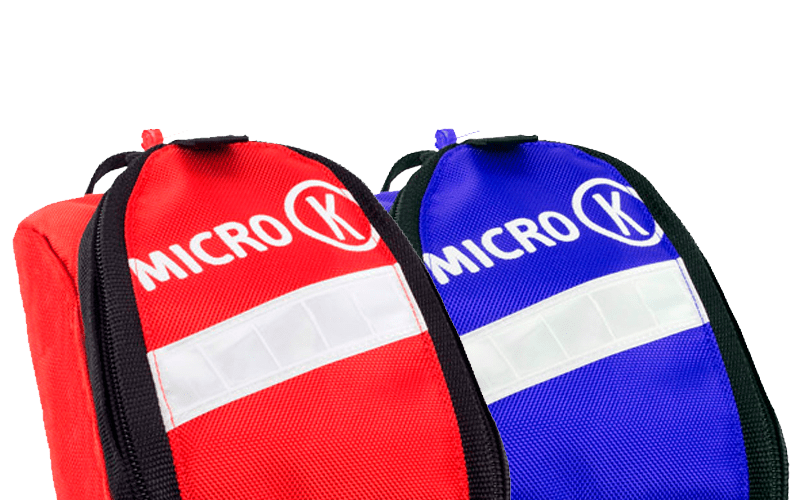 The mechanism slides freely and will endure rough use.
Owing to the continuous spiral, it is almost impossible to derail or to snag themechanism.
Zipper by YKK®, the world leader in this field and widely supplied tomanufacturers of military equipment.