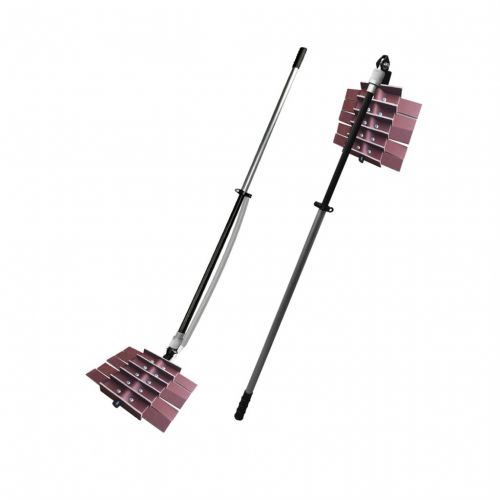 The all-new fire swatter developed by Vallfirest is a concept that is different from the habitual fire swatters as it has built-in systems that allow it to exceed current limitations, giving priority to safety and ergonomics both in its use and transport.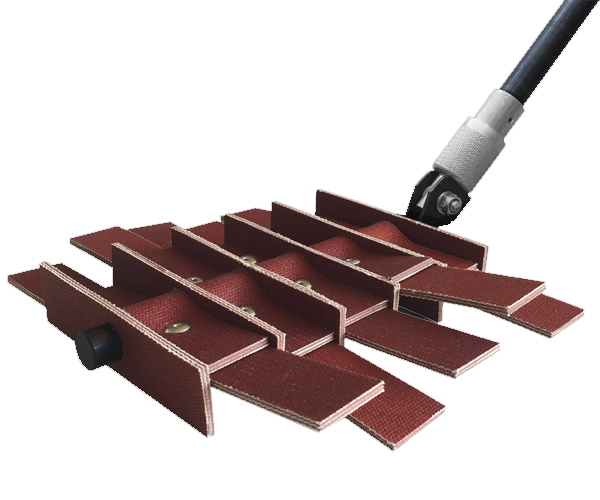 A flexible rod that absorbs the impact of hitting the ground. Prevents overloaded hands. A 45º fold and lock system. More efficiency with less effort.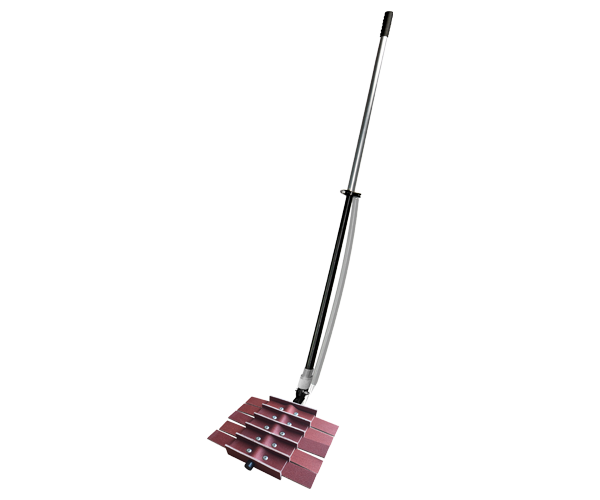 The unique fire swatter on the market which can be shortened to 92 cm. Ideal for carrying in a helicopter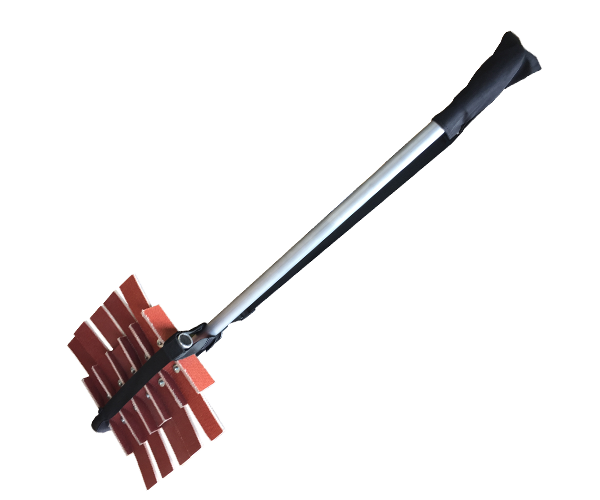 Pequeña funda que facilita y agiliza su transporte. Con correa adaptable para colgado, permitiendo tener las manos libres para trabajar con otra herramienta, mientras el batefuegos es transportado.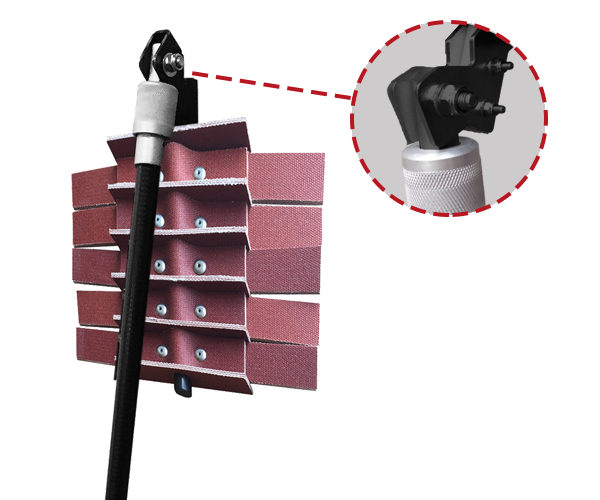 The head features a lock and turn system so the flapper can be folded down against the handle to reduce the tool volume when carried. The tool then measures 92 cm to be either helitransported or carried in a backpack to free up hands.
How to use Alaska Fire Swatter