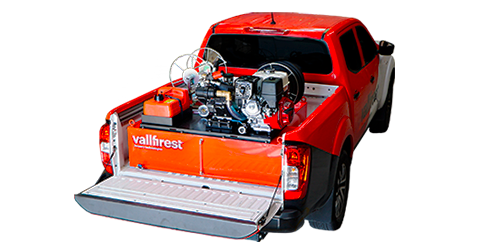 Fast intervention wildland skid units designed to be easily installed on PickUp vehicles, trailers and other vehicles with loading system. Fire fighting units powered by a gasoline or diesel engines and fully customizables that works in fuel fires, structural fires and wildlands fires.Skid units with horizontal tanks, an optimized design with low gravity center for a better stability.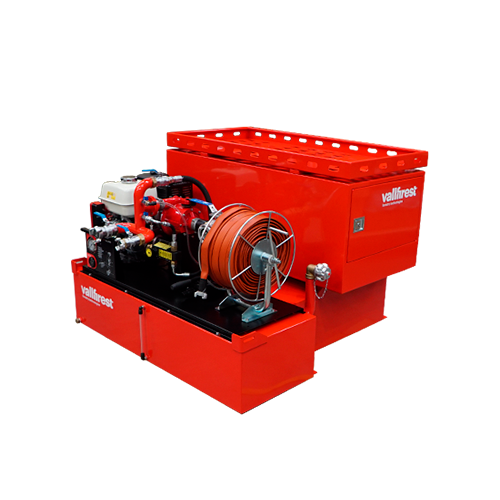 High-quality components with high availability of spare parts.
Strong tanks made of 2 mm stainless steel. AISI-304.
With the best quality / price ratio.
2 years warranty.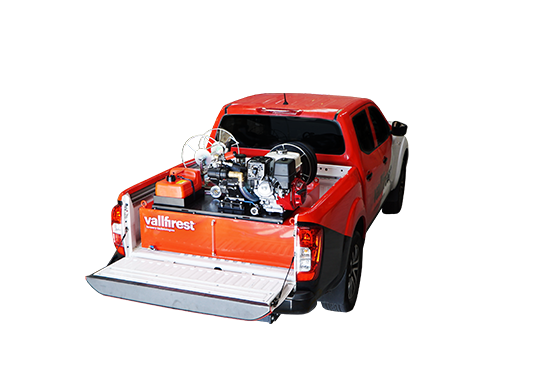 Centrifugal Pump
Up to 25 bar and with Maximum Flow of up to 390 l/min.
Membrane Pump
Up to 50 bar and with Maximum Flow of up to 102l/min.
Piston Pump
Up to 280 bar and with Maximum Flow of up to 42 l/min.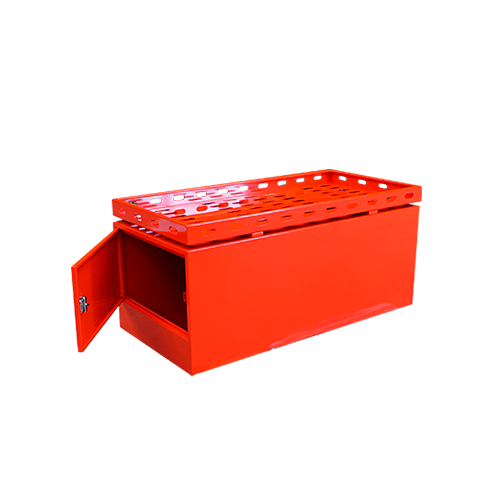 LARGE CAPACITY TOOL HOLDER MODULE
Different possibilities fully customizable. With the tool holder structures we increase the operability of these vehicles, accompanying the extinguishing kits of: hand tools, drip torches, chainsaws, water backpacks, combat backpacks.
*Optional accessory.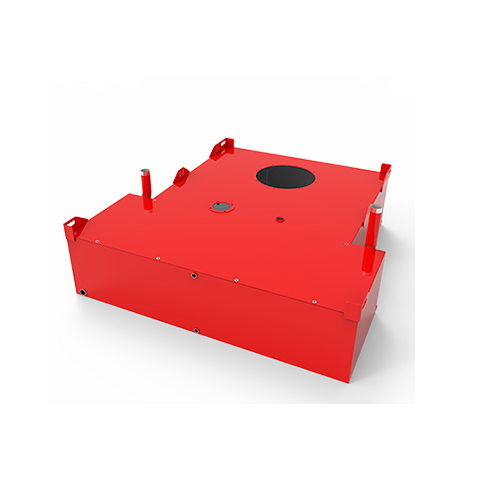 Vallfirest horizontal tanks have been designed with a low center of gravity for optimized stabilization. In addition, they have three interior breakwaters that prevent the lateral and longitudinal movement of water, ensuring the balance of the vehicle.
Made of 2mm stainless steel. AISI-304 cold rolled, flame retardant and flame resistant.
Water tanks available in different capacities.
Indicator of the level of water remaining in the tank.
Possibility to load the tank by suction with absorption oversleeve.