For firefighting operations
Fire-resistant blankets provide protection from direct flame, reflecting the heat from the radiation in the event of entrapment in forest fires.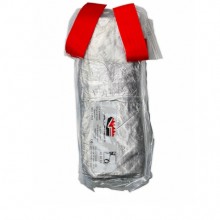 Standard: ISO 9151:2016 (identical equivalence to ISO 9151:2018), ISO 6942:2002, ISO 15025:2016, ISO 17493:2016, EN ISO 11612:2015.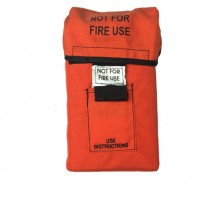 Forest shelter training for forest technicians, serves only to train the firefighter to use the original forest shelter.
It has the same dimensions as the original and its operation is the same.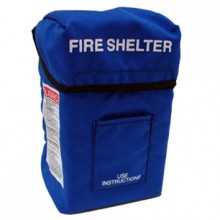 The Fire Shelter II is a new generation forest fire protection shelter. This shelter provides additional protection from direct flame, reflects radiant heat, and traps breathable air.