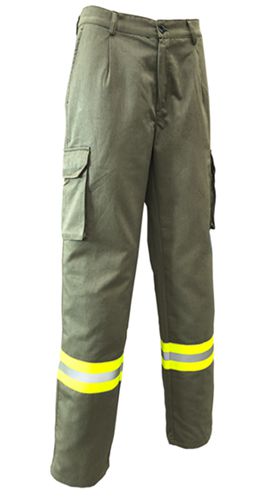 Fire-resistant firefighting pants for forest firefighters, EN 531/9.1, EN 470-95, EN 1149/1-96. EN 1149/3-04. ISO 15384/03, EN 340/03, with a wide design for better ease of movement.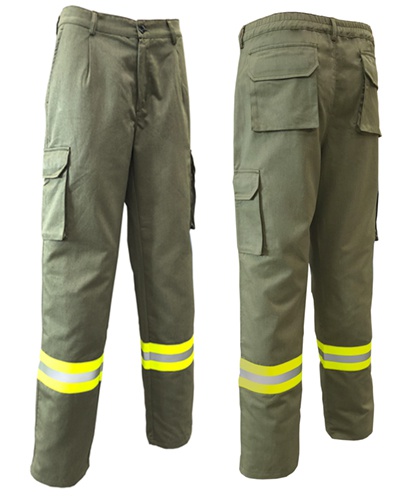 Double layer on front side for greater protection against radiation with direct attack and protection from friction. Individual layer on the back side for greater breathability.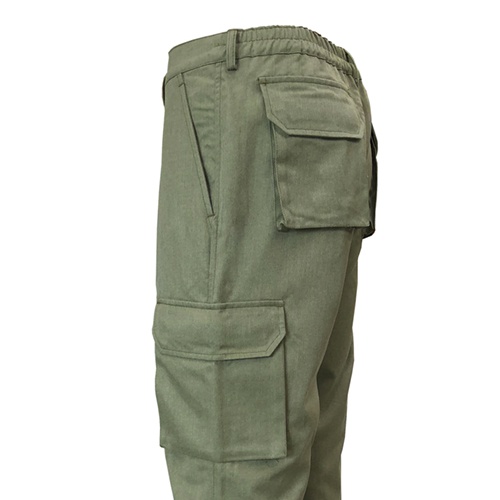 Double pocket on the sides of the knees with a flap.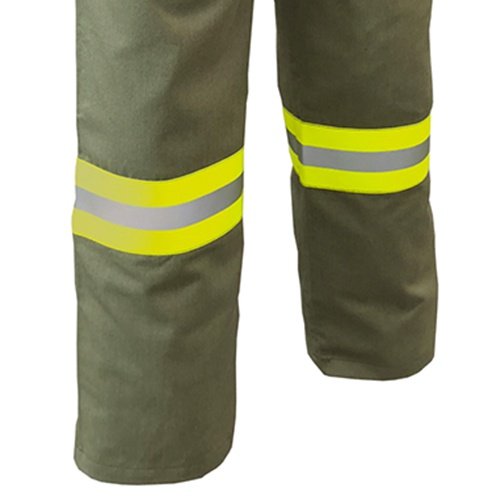 High-visibility reflective bands for correct visibility.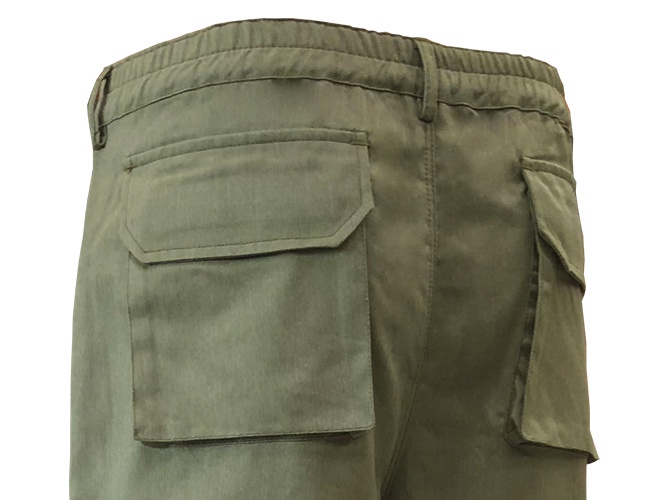 NOMEX seams and special resistance to friction and wear inherent to a forest setting.Fabric based on NOMEX and VISCOSE FR fibers, 265 gr/cm3, for perfect thermal and radiation insulation for the user. Double back pocket with flap, plus hip pockets.