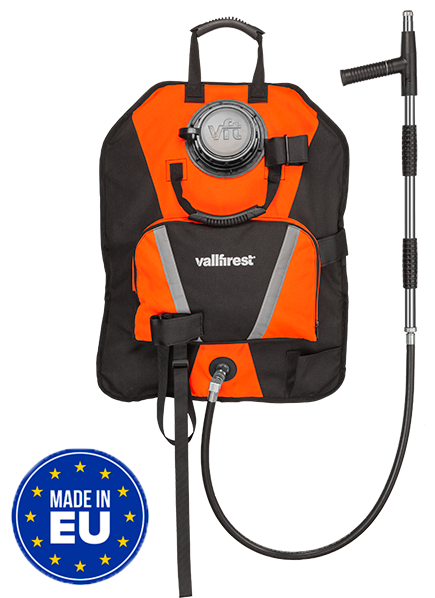 The Backpack pump vft PRO 20L is the most complete water pack designed to be used for various operations. It is a reflection of extensive experience in body mechanics, load transfer and ergonomics. Now, with an all-new and improved design, it's also the most versatile water pack, offering maximum performance along with the comfort and safety needed to handle long days of wildfire fighting.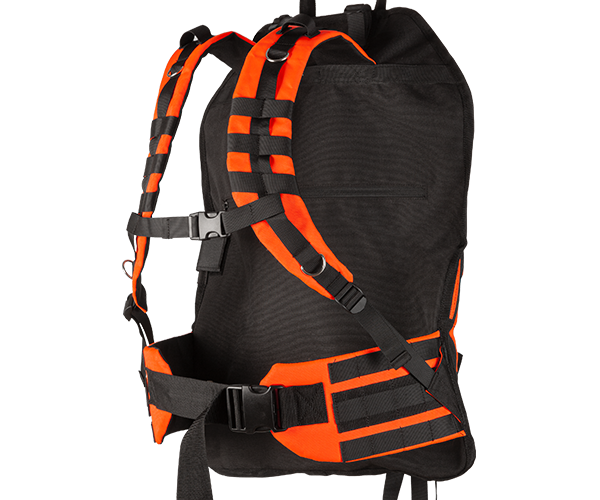 The most ergonomic extinguishing equipment
A padded belt and padded shoulder straps for more comfort. The double adjustment system helps balance the load center of gravity based on the weight carried at any given time.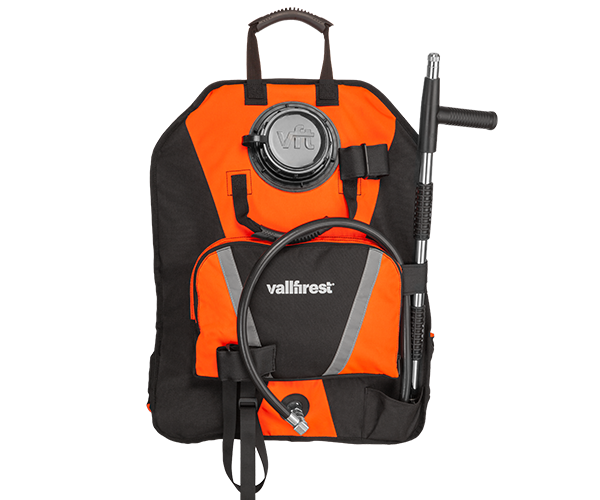 Made of Cordura 1000, it's resistant to abrasion, cuts and tears. It includes high-visibility reflective strips as well as a pocket and Velcro straps on the side for the nozzle.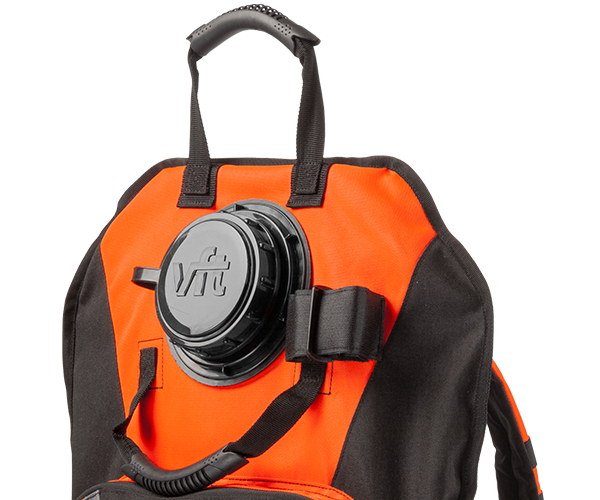 A double load carrying handle which is also used to help secure the pack when filling the tank at outdoor water sources.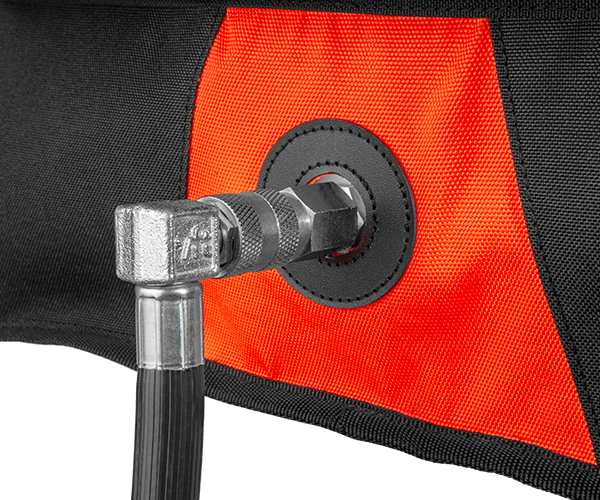 A quick connection/disconnection system
The hose is connected and disconnected to the backpack through a 360º quick release system, which can be used to guide the hose on both sides. Equipment suitable for right-handed and left-handed people.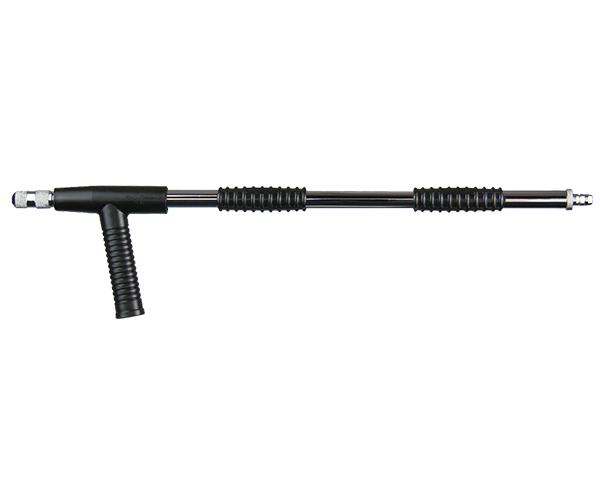 Enables a continuous spray of 8 liters per minute at a maximum distance of 11 m. A simple twist of the nozzle tip adjusts the flow from straight to fog stream.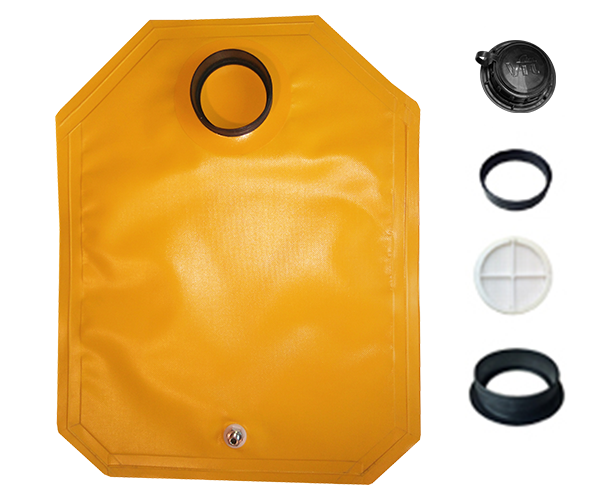 A highly resistant water tank
100% Polyester HT 1100 dTex tank + PVC with a capacity of 20 L. Has a no-leak cap with a built-in filter to prevent particle entry. The tank and components may be replaced if pierced or worn.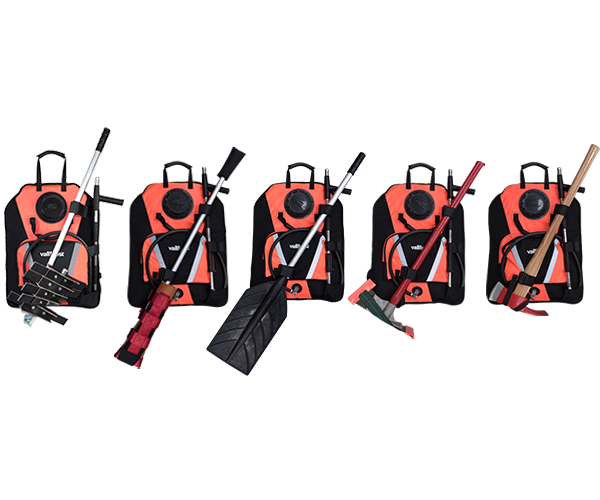 The most versatile backpack pump
A multi-Velcro strap system in the back to carry all types of tools while keeping hands free for movement.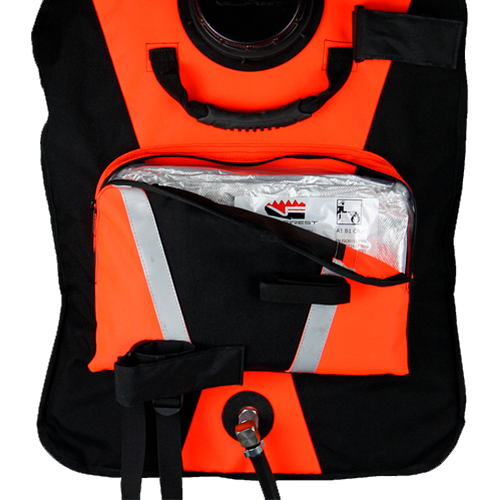 An extra compartment for storing supplies, small tools or the Xtreme Shelter XS21 fireproof tent. Includes a hook that is compatible with the Hydrapack® 2.8-liter hydration system.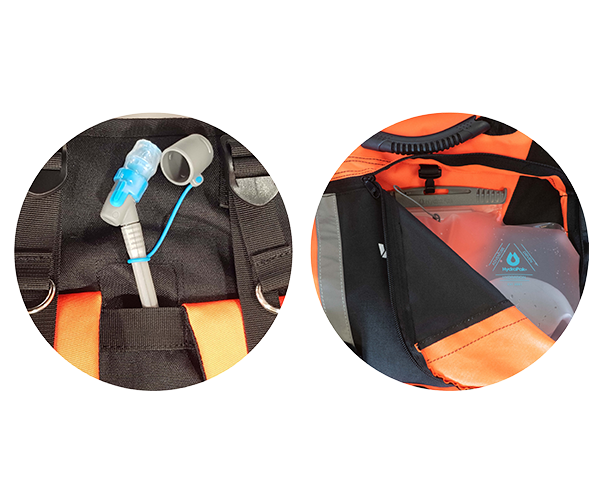 Compatible with hydration systems
There is a pocket on the top of the pack for the Hydrapack® hydration system nozzle and tube. (The hydration system is not included in the price)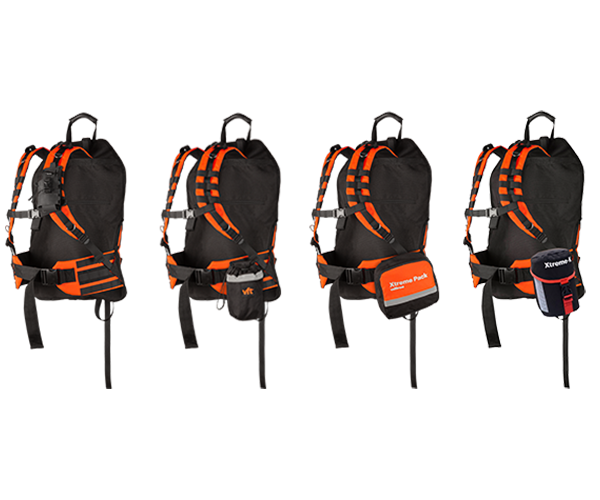 on the belt and straps to secure a number of accessories to the pack, ensuring they are well-fastened.
Backpack pump accessories
The new design for the vft backpack pump makes it compatible with a number of accessories: The hydrapack system, Xtreme Shelter, vft walkie talkie holder, 1 L cover, Xtreme Pack personal pocket, Xtreme-K.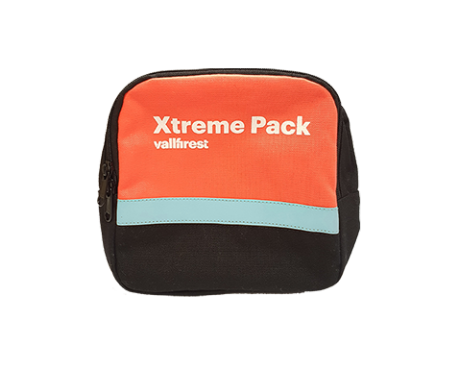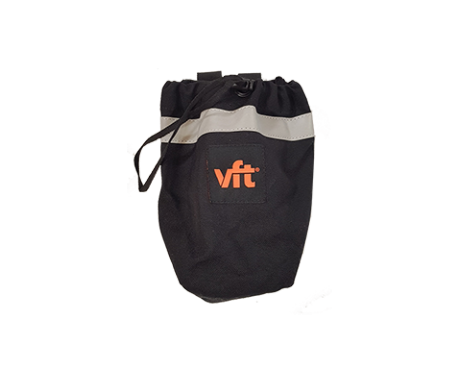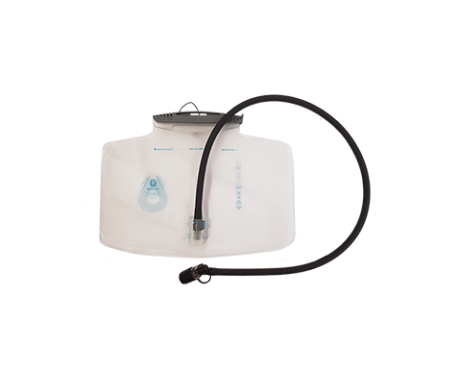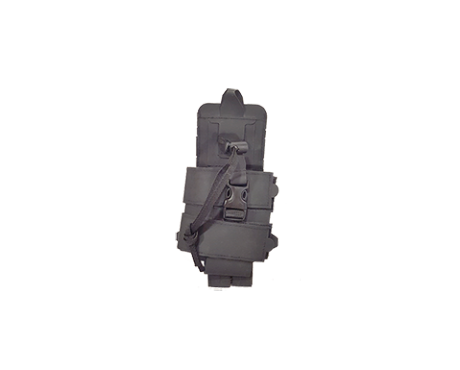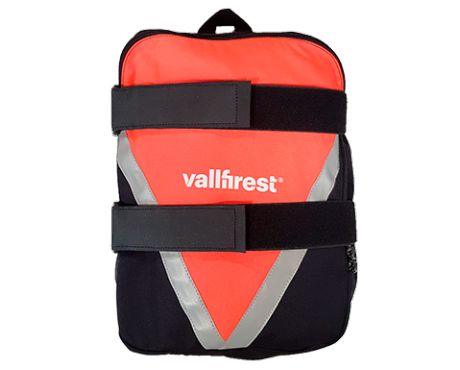 Regulations
Origin
Made in Europe
Capacity
20 liters
Colors
Red and black
Length of hose
1 m
Backpack Material
Cordura 1.000
Backpack materials
100% Polyester H.T. 1.110 dtex + PVC
Weight
2,7 +/- 0,2 kg
Weight without lance
1,74 kg
Size
64 x 50 x 5 cm