Drip Torches for wildfire suppression, controlled burning, and other forestry applications to intentionally ignite fires.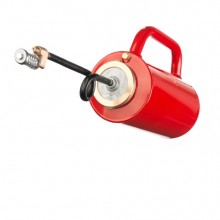 Features:
Height: 14" closed, 25-1/2" assembled.
Diameter: 6".
Capacity: 1-1/4 U.S. Gallons
Weight (empty): 5 lbs
Replacement Parts Meets D.O.T
Approval for transport of flammable fuel. UN# 3B1/Y/150/03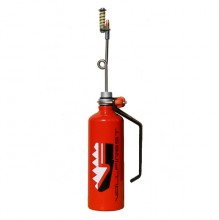 Vallfirest creates the most advanced tools to fight against forest fires
This is an essential tool for carrying out indirect attack maneuvers: backfire, escape fire, self-protection fire, fire to create safety zones for parking the trucks.
Its deposit is approved for fuel transportation. It presents different safety systems, such as a non-return valve inside the stopper and a flow control valve.
The asymmetrical double-coiled stopper is the element that provides the compactness.
This is definitely a great tool from the point of view of its operating capacity, transportation and potential of performances, different from such systems as lighters or Bengal fires.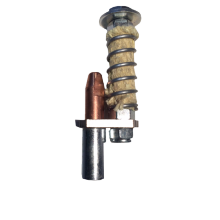 Drip torch parts and accessories. Shop online or request more information. Any doubts? Get an expert advice from our team. Worldwide shipping.