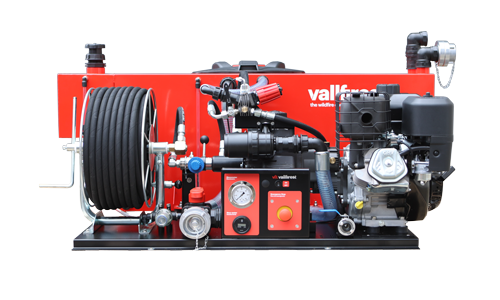 Rapid intervention skid unit designed for pickup vehicles and trailers, equipped with membrane pumps up to 50 bars with a maximum flow of up to 105 l/min.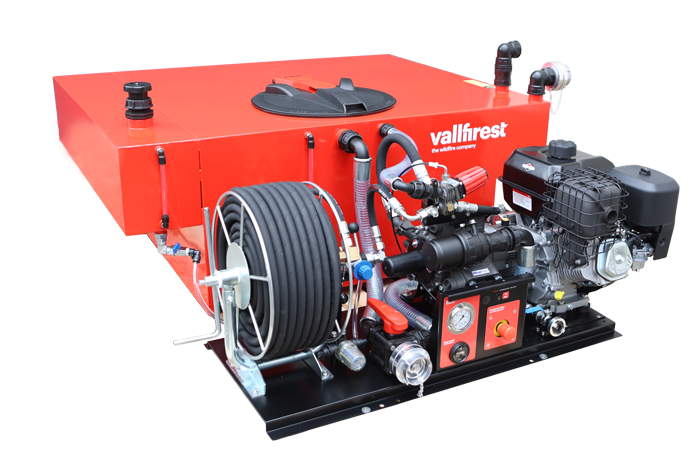 High-quality components and replacement part availability.
Great availability of spare parts.
Resistant tanks made of stainless steel.
The best quality/price ratio.
2-year warranty.
Engine
Fuel
Battery and electric
start
Power
Pump
Maximum Pressure*
Maximum Flow*
B&S XR950
Gasoline
NO
6,5 HP
AR30
40 bar
36 l/min
B&S XR2100
Gasoline
YES
13,5 HP
AR813
50 bar
80 l/min
Lombardini 15LD440
Diesel
YES
11 HP
AR813
50 bar
80 l/min
*These values are at direct pump outlet.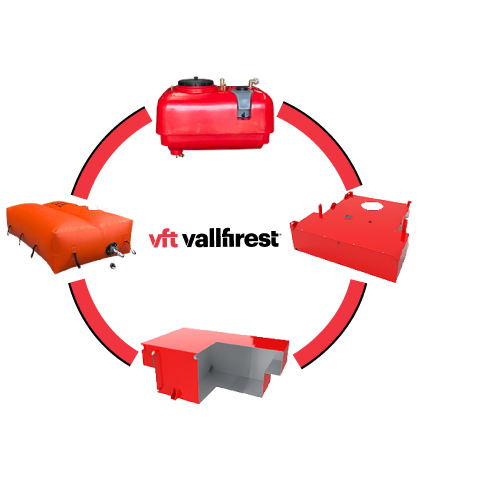 Configuración a medida
Capacidades: 120 - 1.000 litros.
Múltiples materiales a elegir:
Acero inoxidable
Polietileno.
Lona flexible.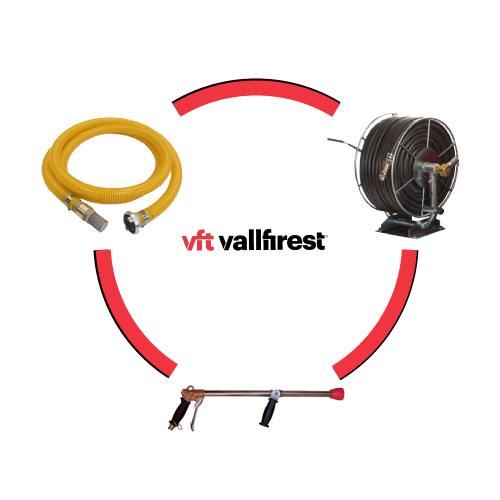 Winder, Attack Lance and Suction Sleeve
The winder is assembled with a connection to the water pump. 70 meter rubber hose up to 80 bar.
Long-range, high-pressure lance (700 mm.). It has a variable angle with Ø 4.5 nozzle. Inlet connection 1/2 "M.
Translucent aspirated suction hose with a length of 5 meters.
Foam system and tool holder structure
Foam system: Compact and easy to use, mixes blowing agent from 0 to 6% in high pressure, manually controllable from the control panel.
Tool-holder structure: With the tool-holder structures, we increase the operability of these vehicles by accompanying the extinguishing kits of: hand tools, drip torches, chainsaws, water packs, EPIS, etc. Different possibilities fully customizable.
Check here for more information on the tool holder structure
How to use the Piston Pump Skid Unit