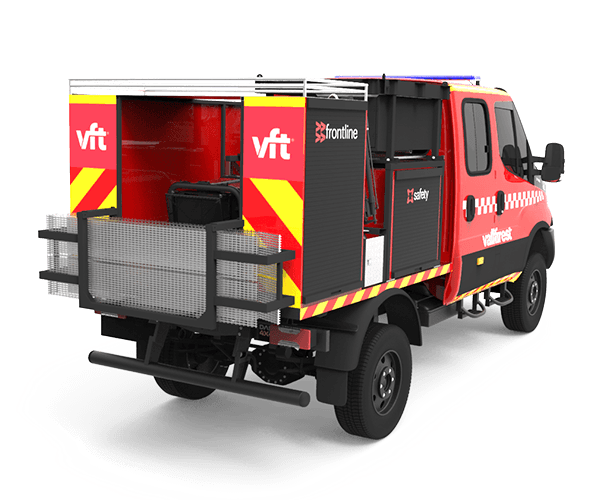 Wildland fires are becoming faster, more unpredictable and more devastating. The Tactical Unit module can be used to design a number of attack strategies adapted to the various scenarios that can occur in a wildland operation.
Designed to equip a skid unit, a Heliskid, a Dronster, multiple tools, PPE, hoses, self-protection equipment and accessories. A wide range of options and configurations.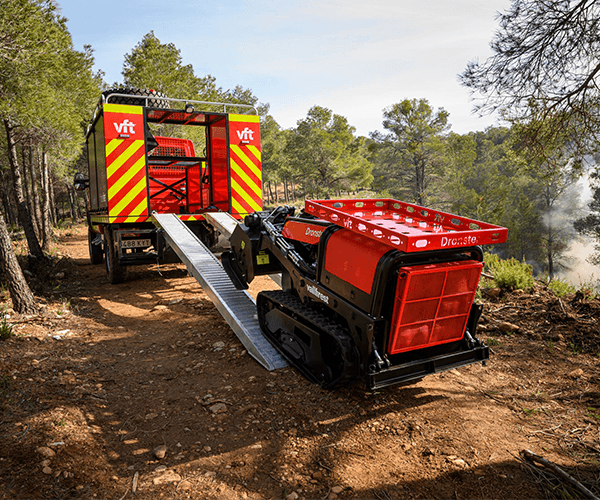 Applications:
Create lines of defense and fire perimeters
Transport tools and equipment
Transport wounded people
Wildland management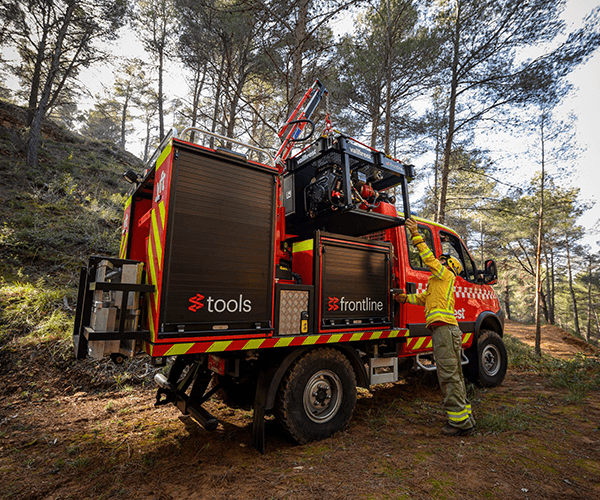 A helitransportable device for direct attack with a water line in remote areas.
3,000L of water capacity.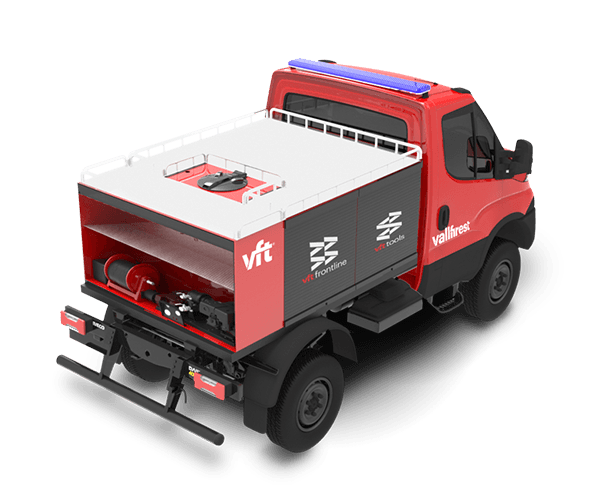 The purpose of the Tactical Unit 2 is to carry large quantities of water to the most inaccessible areas. The water tank is larger than for any pick-up vehicle and it's easier to maneuver than traditional wildland firetrucks.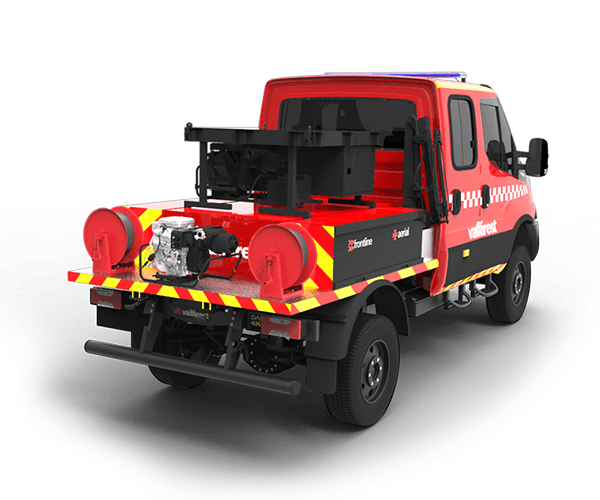 The Tactical Unit 2 can be equipped with a Heliskid for more water capacity and more operational possibilities.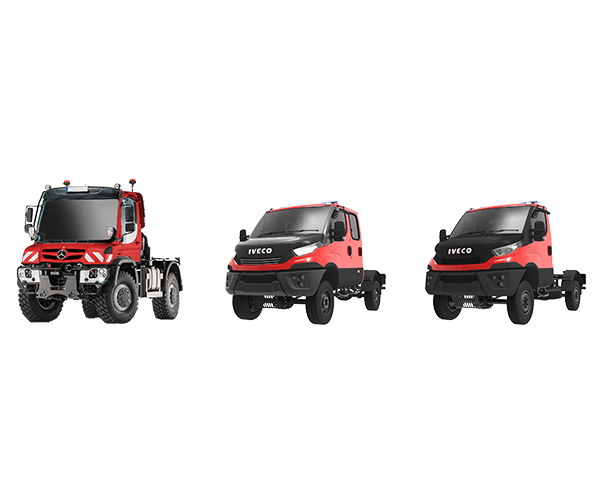 Adaptable to light trucks
The Tactical Unit module can fit most light trucks available on the market.