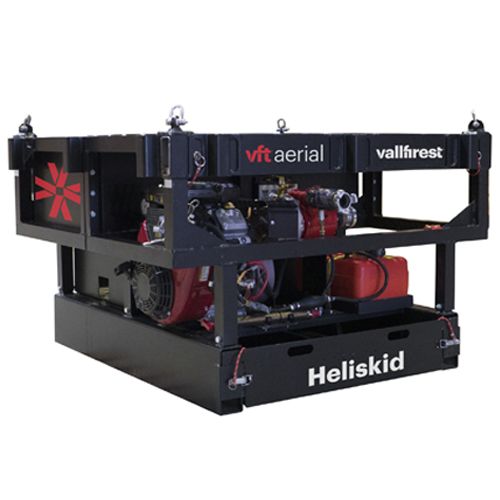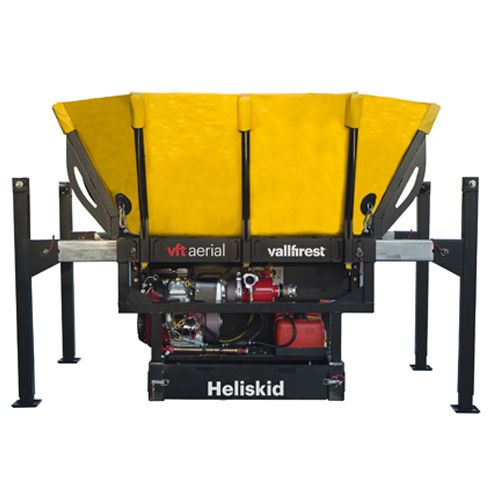 Heliskid is an all-new maneuvering tool combined for helicopters used for forest fire work. It is a compact and versatile skid unit that can be transported by ground or air for easier direct attack water line maneuvers in remote areas that cannot be accessed with today's extinguishing systems using trucks or pick-ups with standard kits.
The Heliskid can be helitransported to remote areas pick up trucks can't go so a tank can be located in a strategic point for extinguishing work. The purpose is to quickly deploy the structure/deposit wherever needed to be filled with water from a helicopter in inaccessible areas and pressure-feed the water from the tank through the fire pump and hoses.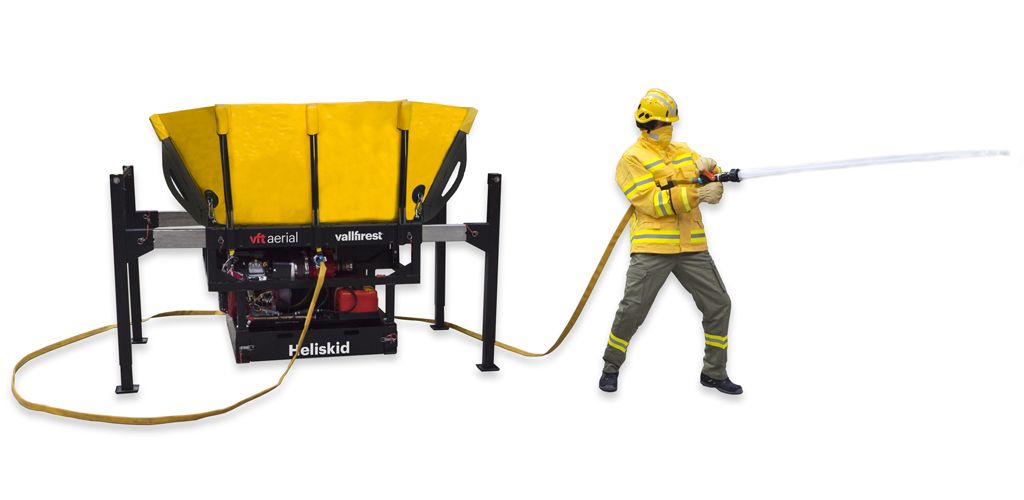 The Heliskid is comprised of a light aluminum structure that is capable of bearing the load of up to 3000L of water. It features 4 telescopic legs to support the Heliskid on the ground when full without affecting the pick up vehicle. It has a fold-down canvas tank with a capacity for 3000 liters and a 4-phase fire pump with a four-stroke engine and independent fuel tank. In addition, it includes 3-4 hose-carrying packs to create a total of 240 - 320 meters of hose.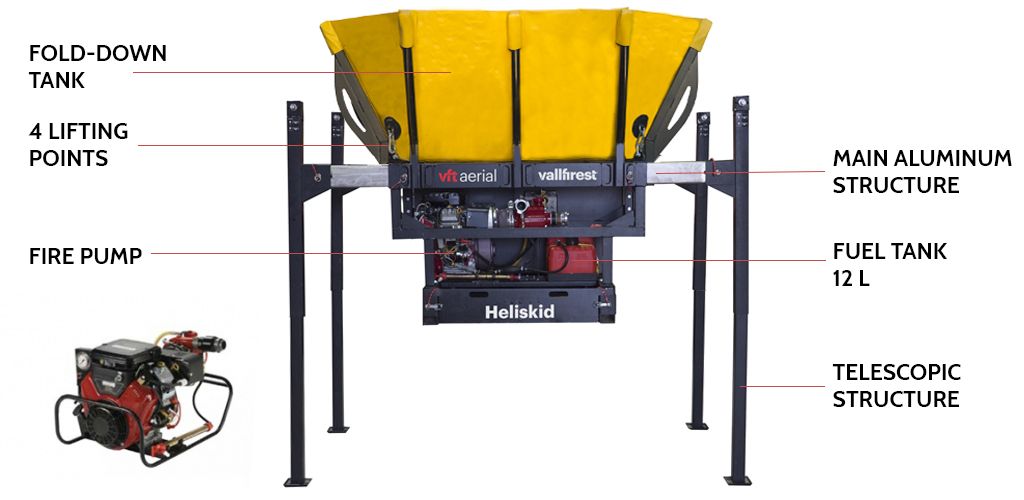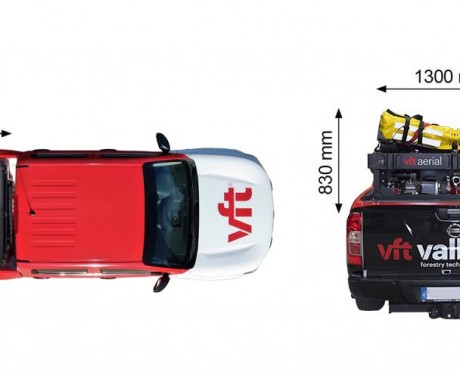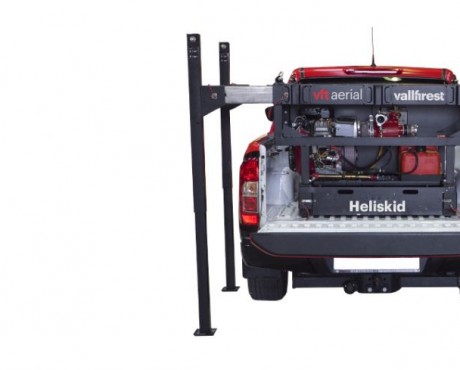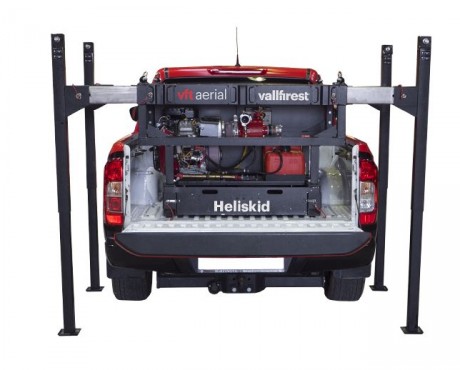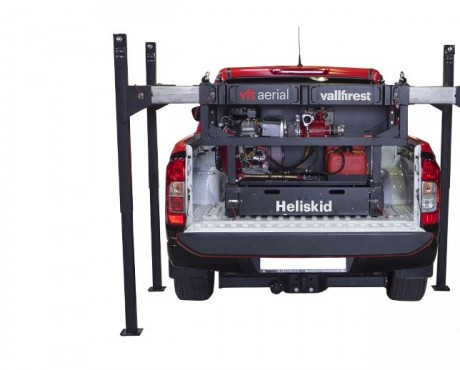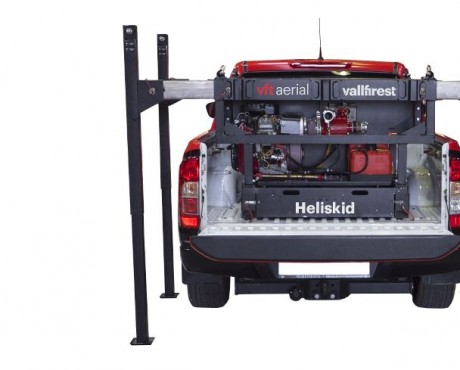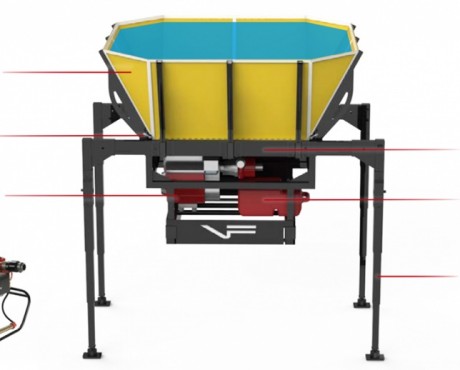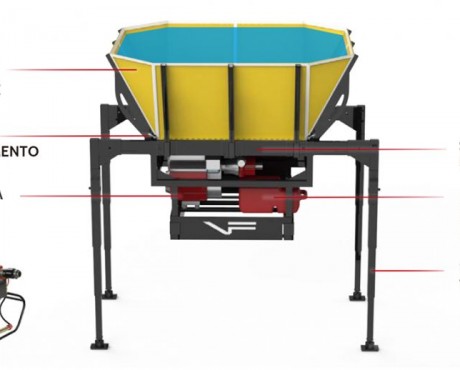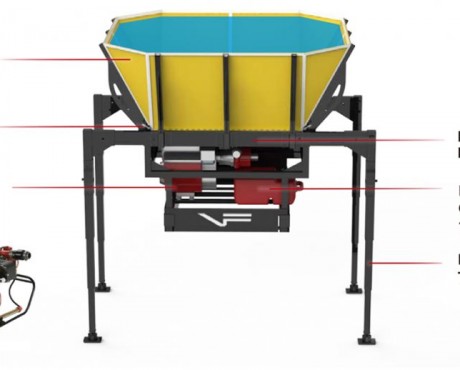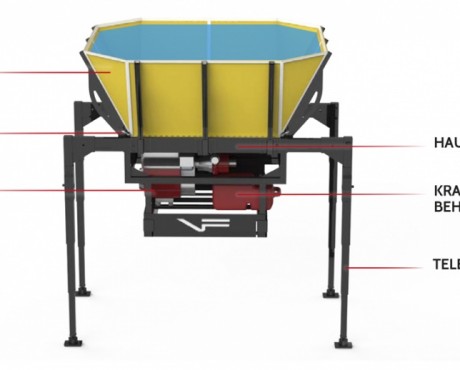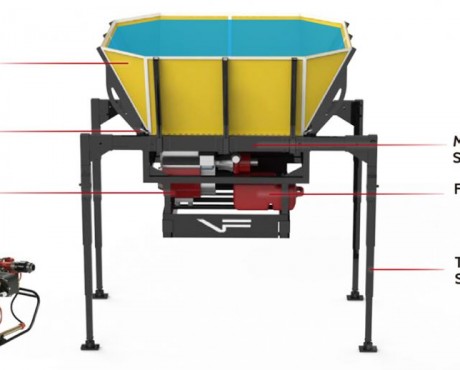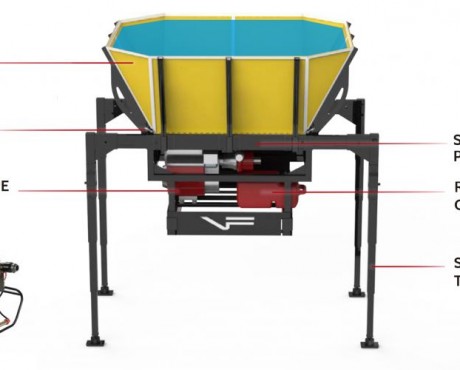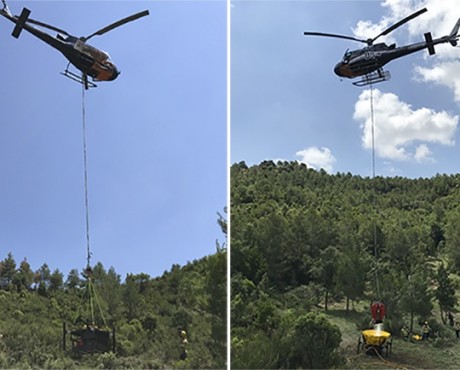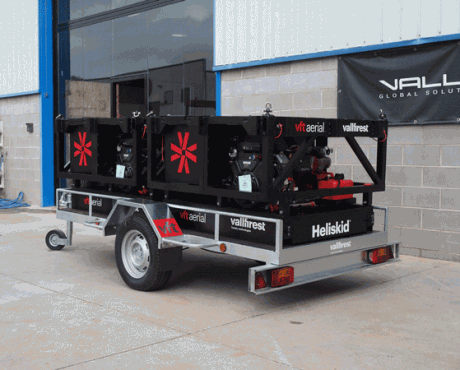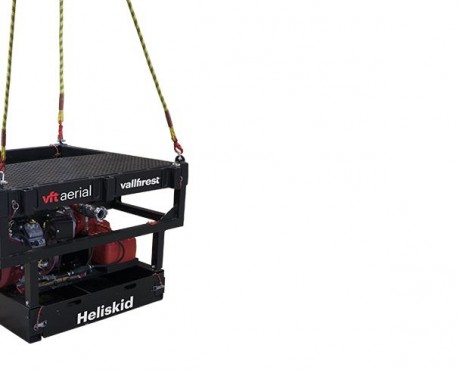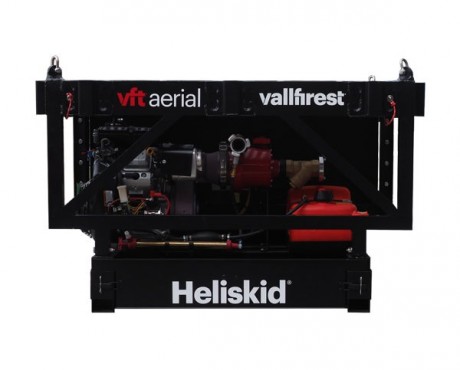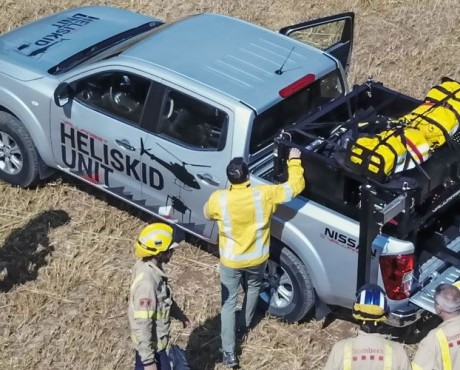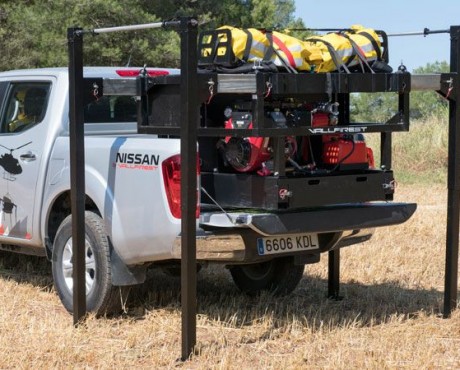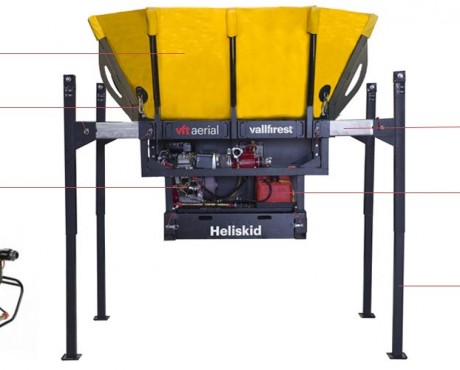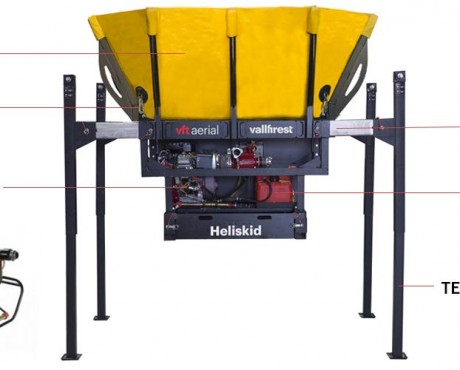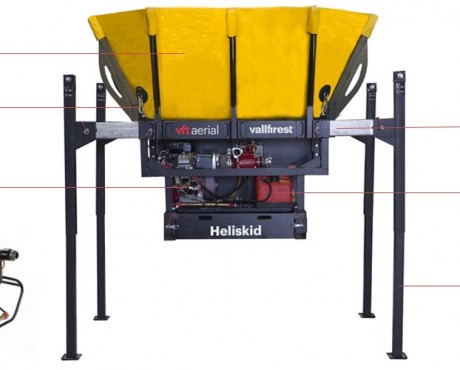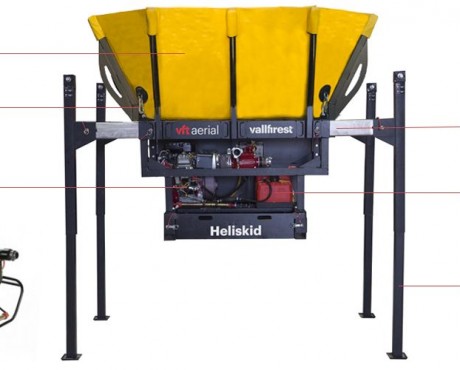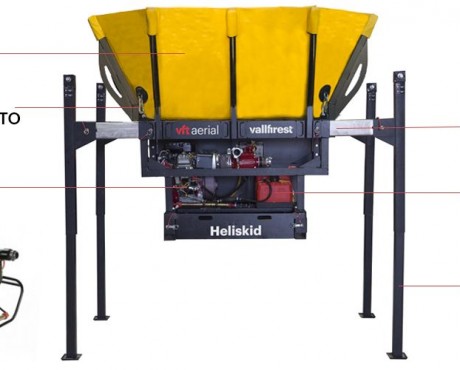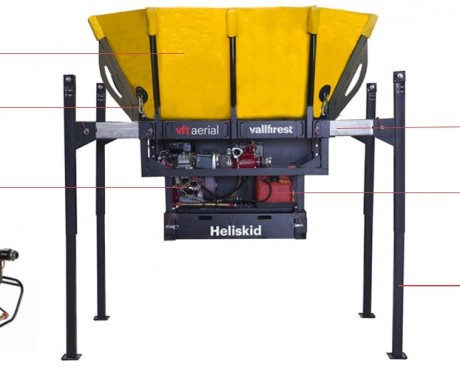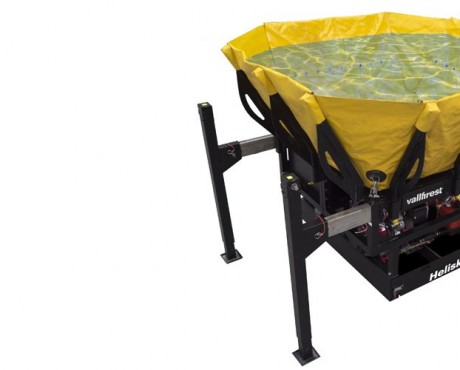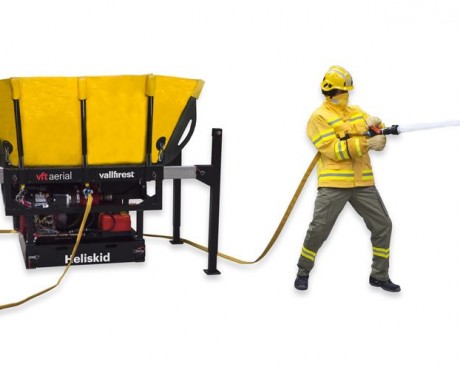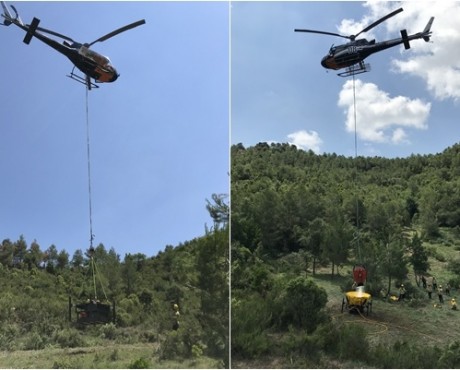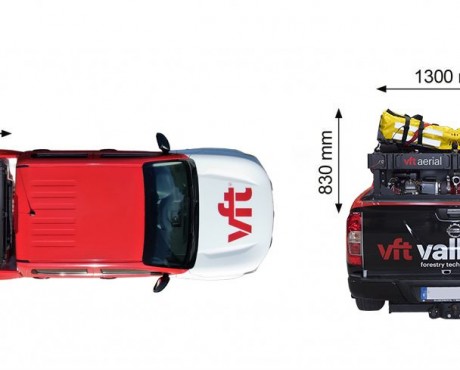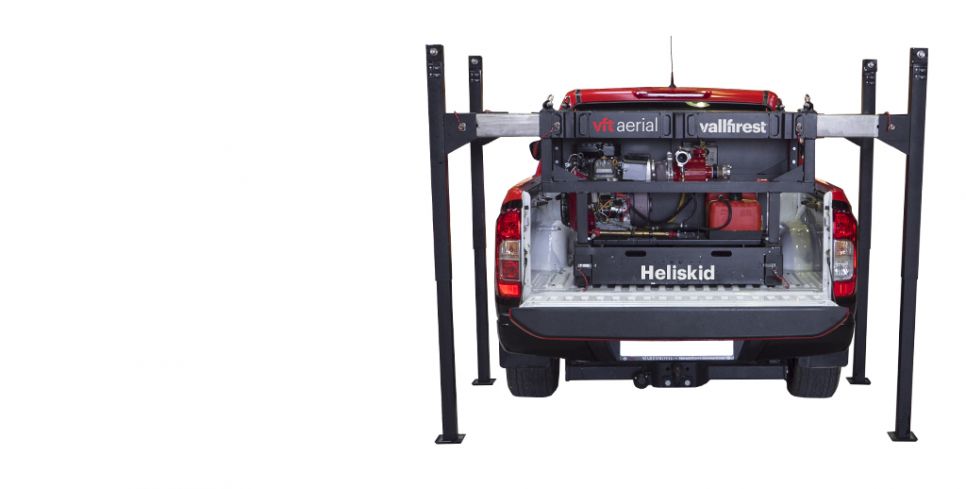 Means of transportation
Compact for transport with any pick up model. Also is possible to carry 2 heliskid more by tow.
Unloading
4 telescopic legs must to be assembled to adapt skid unit to the ground, get the vehicle free and be ready to load water.
Heliskid aerial transport from the vehicle unloading position to the remote area where the fire is to be attacked.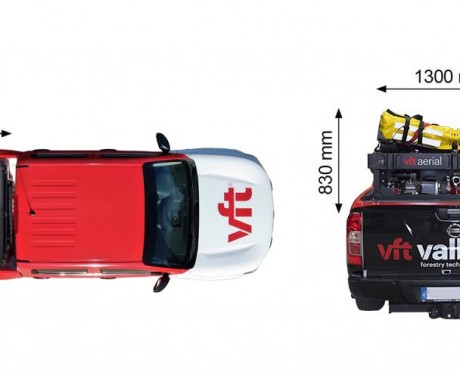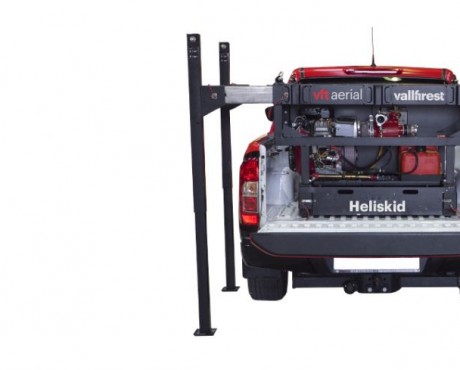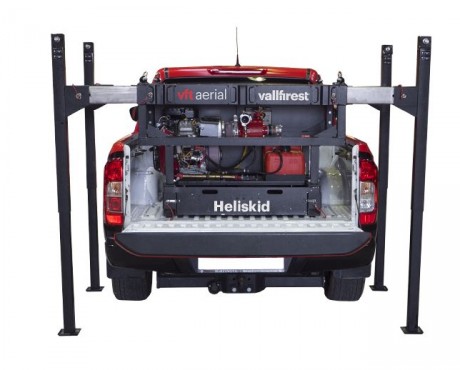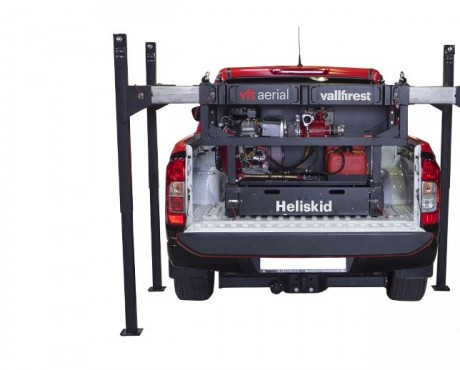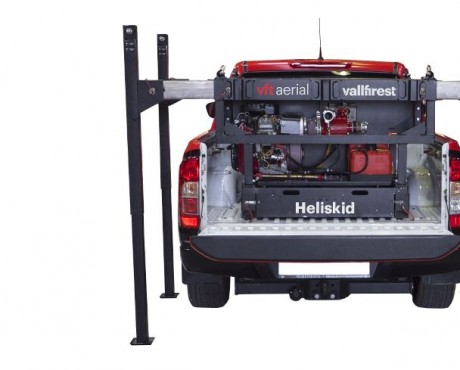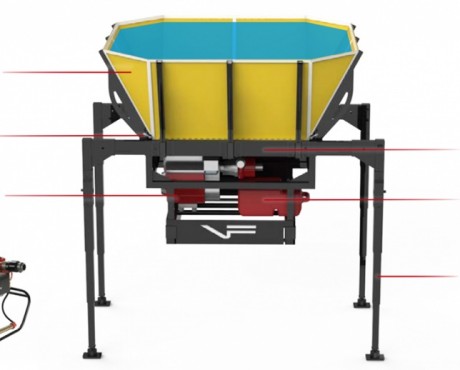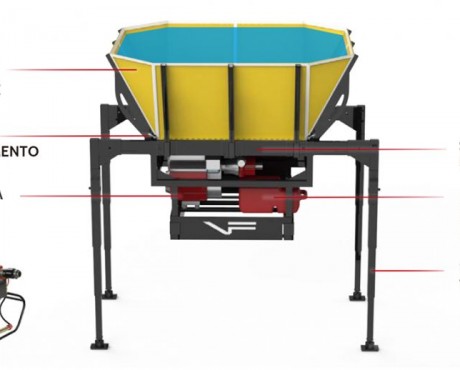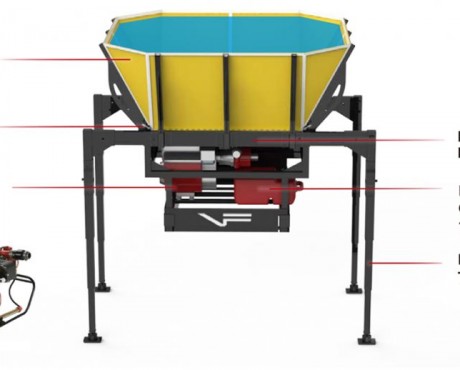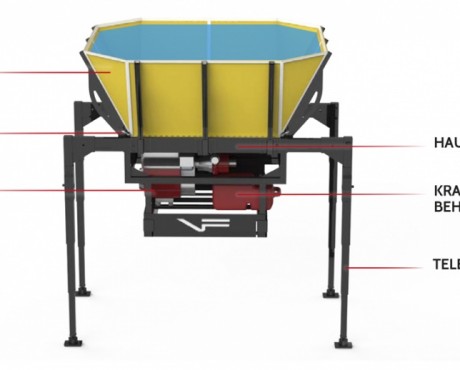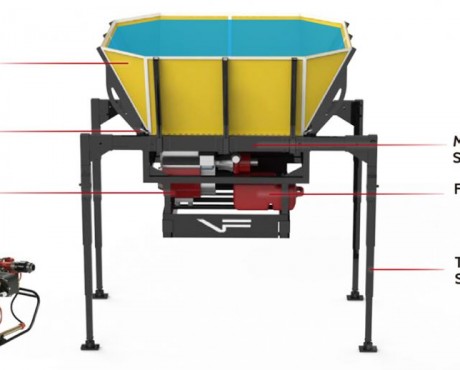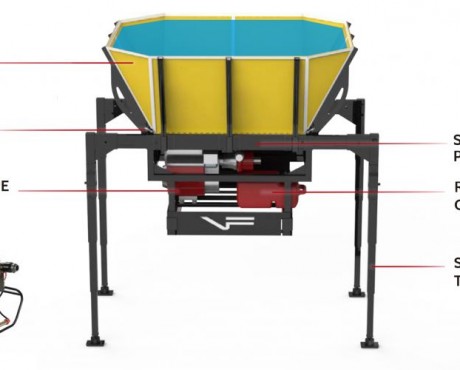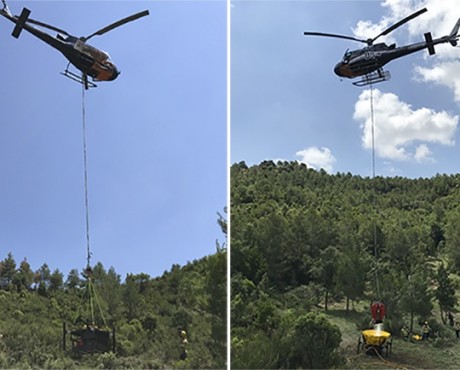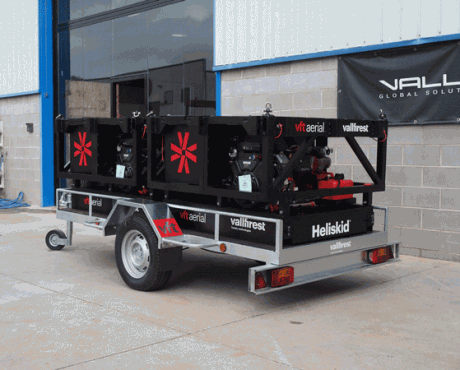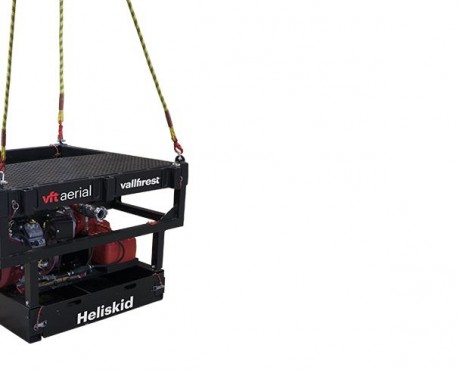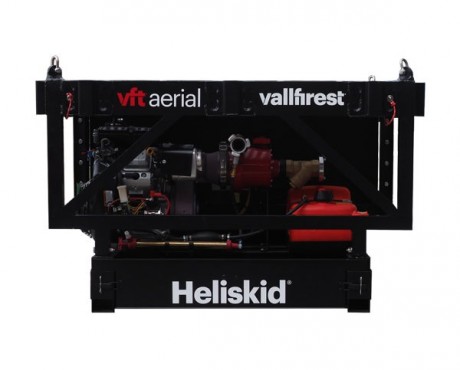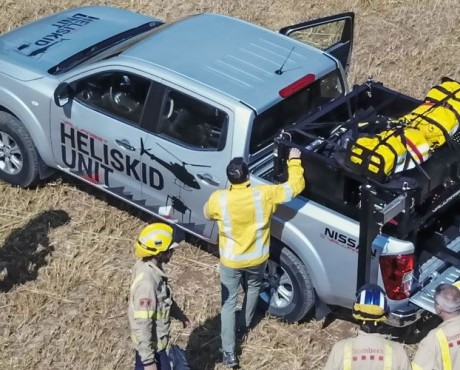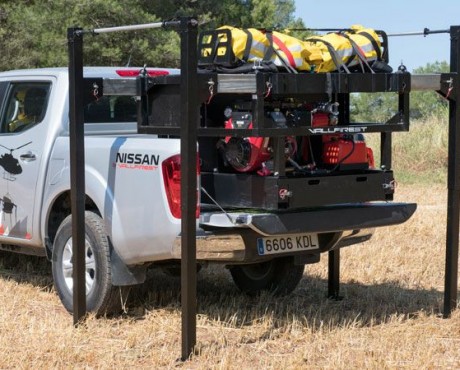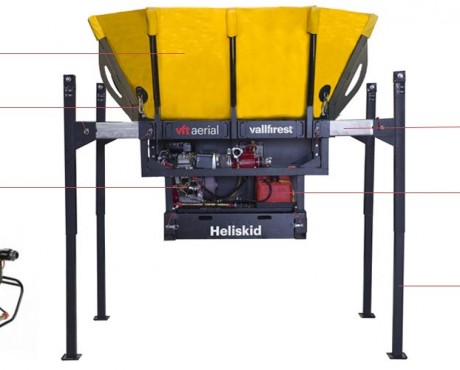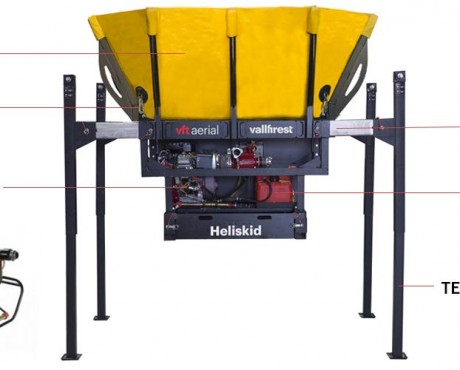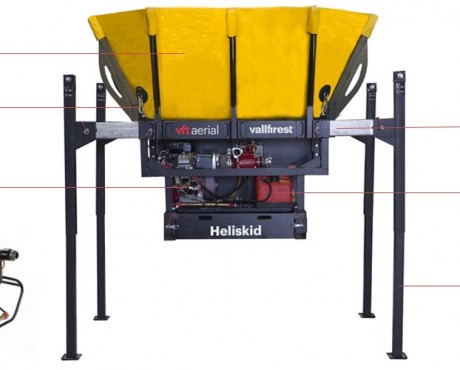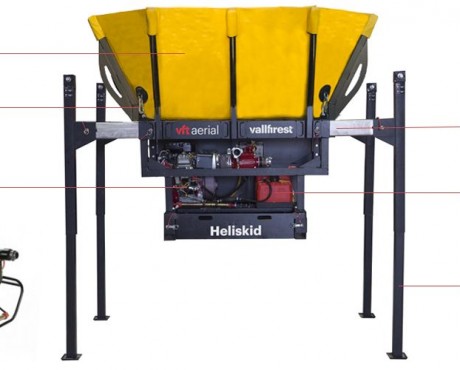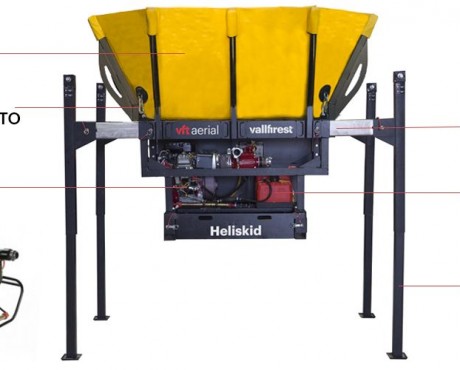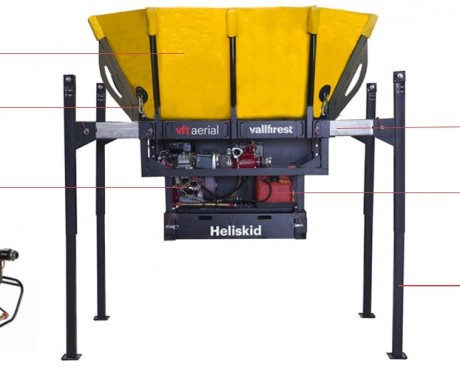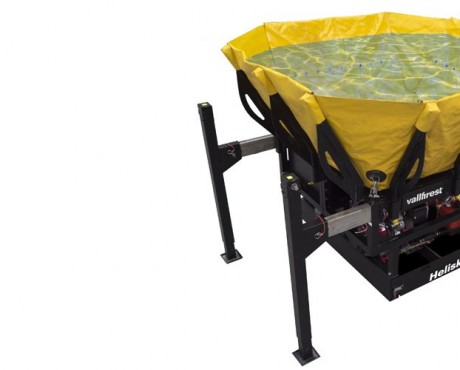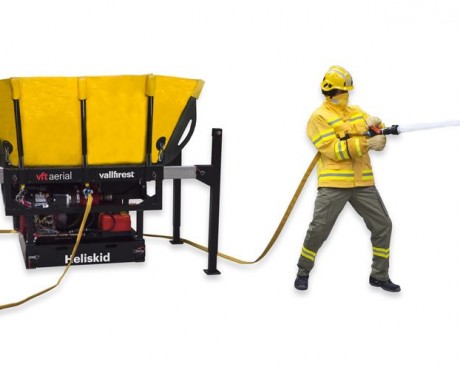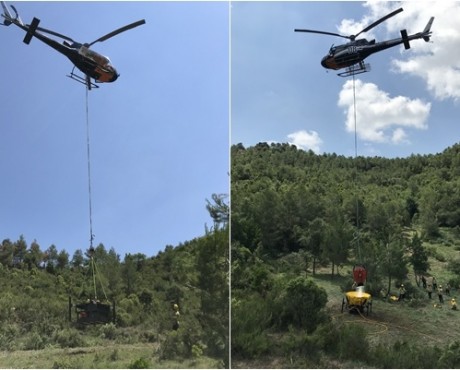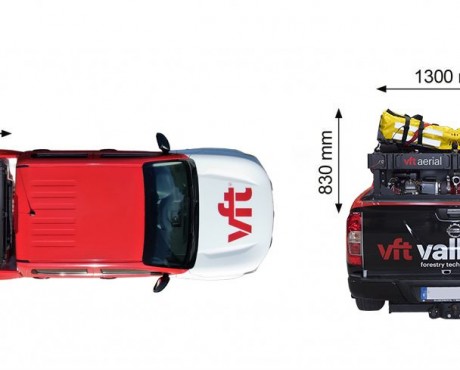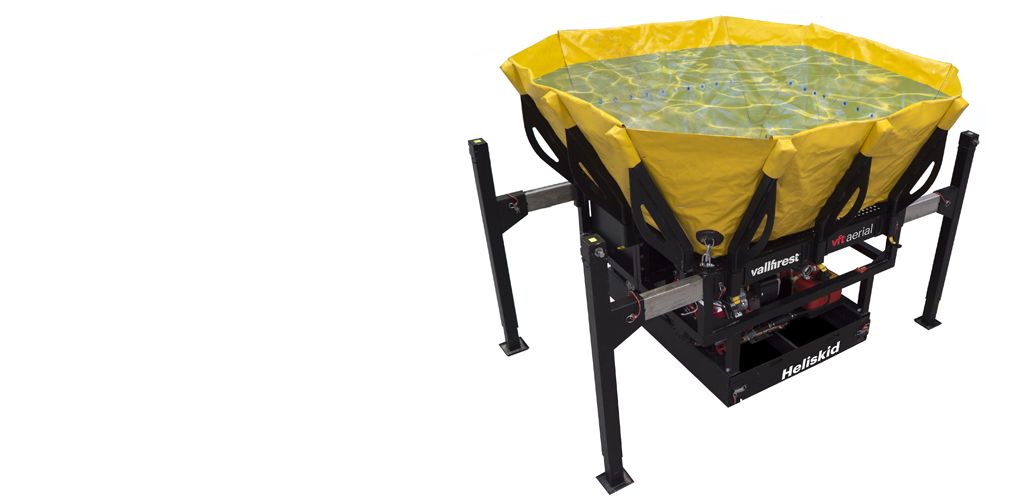 Canvas tank must be deployed to let helicopters fill it by water discharge.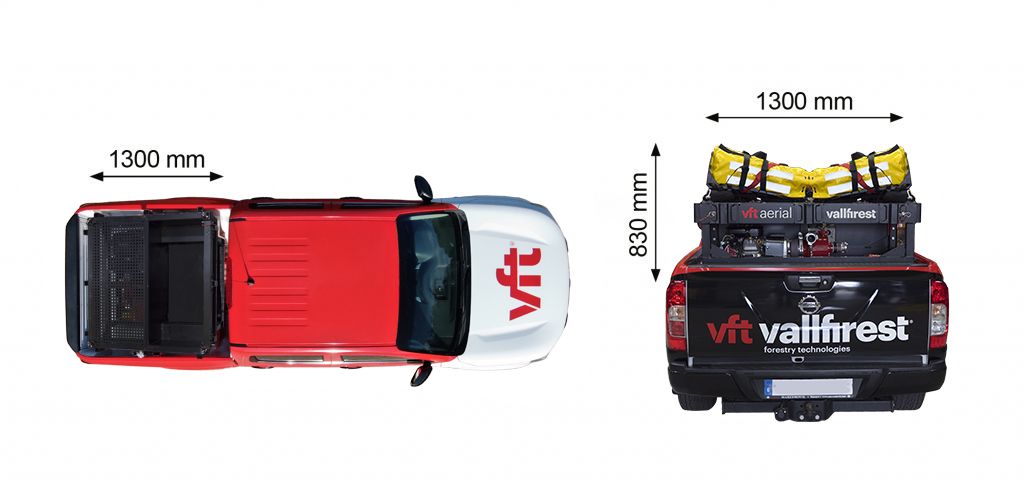 Dimensions are adjusted for adaptation to most pickups such as the double-cab Nissan Navara. It occupies all of the back of the vehicle for more volume capacity as a water tank.