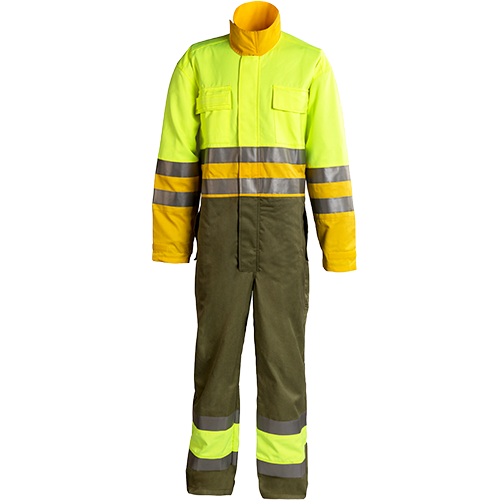 New high visibility fire-retardant three-color one-piece wildland suit. Made for high protection against flames as well as chafing and tearing inherent to wildland use. Fire-retardant cotton inner lining for more protection and breathability.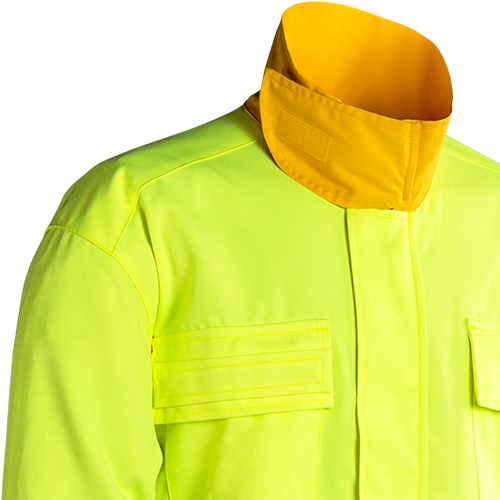 Made of 65% Lenzing® F.R., 30% Nomex®, 5% Kevlar® for perfect insulation against radiation and high temperatures. High neck with overlap and fire-retardant Velcro® close for proper neck and nape protection. Central closure with a fire-retardant open-end zipper.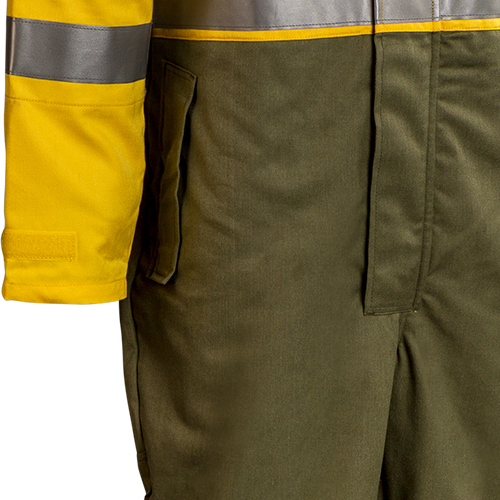 Seams resistant to friction and wear inherent to a wildland setting.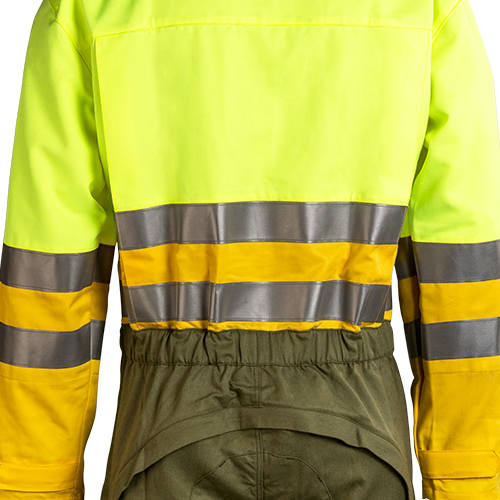 Horizontal silver retroreflective strips on the chest, waist, forearms and ankles.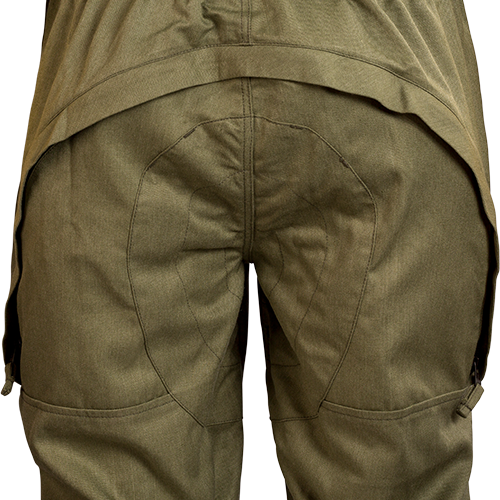 Semi-circular quick open zipper on the back without needing to take the top part off.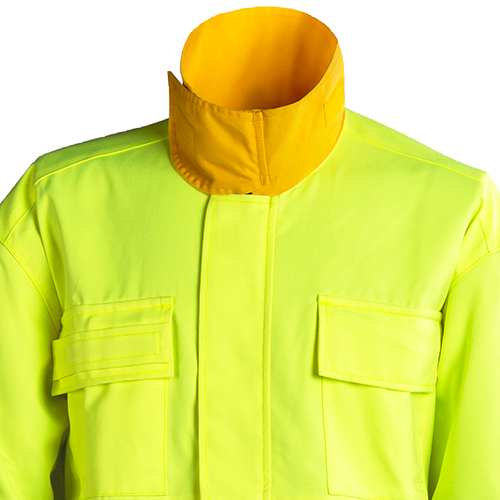 2 front pockets on the chest and 2 side pockets on the hip, all with a zipper close hidden by an oversized flap for easy opening when wearing gloves.