Water backpacks designed for wildland firefighting
Ergonomic, rigid extinguishing backpacks with a manual water pump to put out forest fires.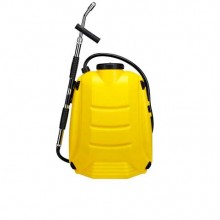 This rigid extinguisher backpack consists of a start-up pump built into a chromed brass, a 17.5 l tank and an anti-kink hose.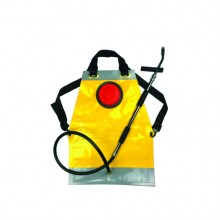 The Flexible Extinguisher backpack is ery efficient and easy to use with a excellent control, mop up and extinguish forest fires. Easy to store and transport. Padded shoulder straps, waist belt and transport handle. High quality cap and filter. Inlet diameter 100mm.
Accessories Backpack fire VF
Manufacture and sale of fire extinguisher backpack accessories for forest firefighters
More information