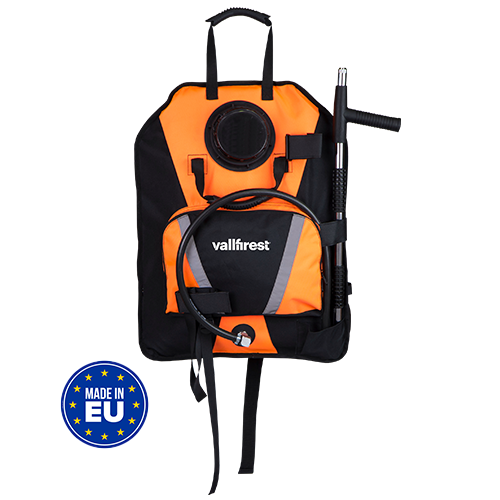 The vft 20 liter backpack pump is a major advance in ergonomic professional equipment. Designed for use in various operations, it offers more comfort, performance and operability for firefighting brigades combining the use of backpack pumps with manual tools.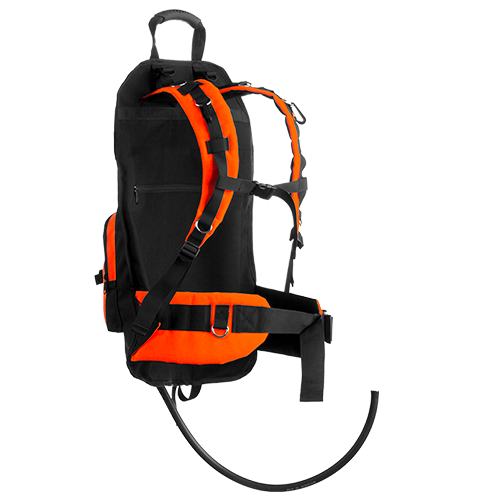 Flexible backpack pump with protected tank, personalized belt and padded straps. Designed to improve confort and to make the work easier.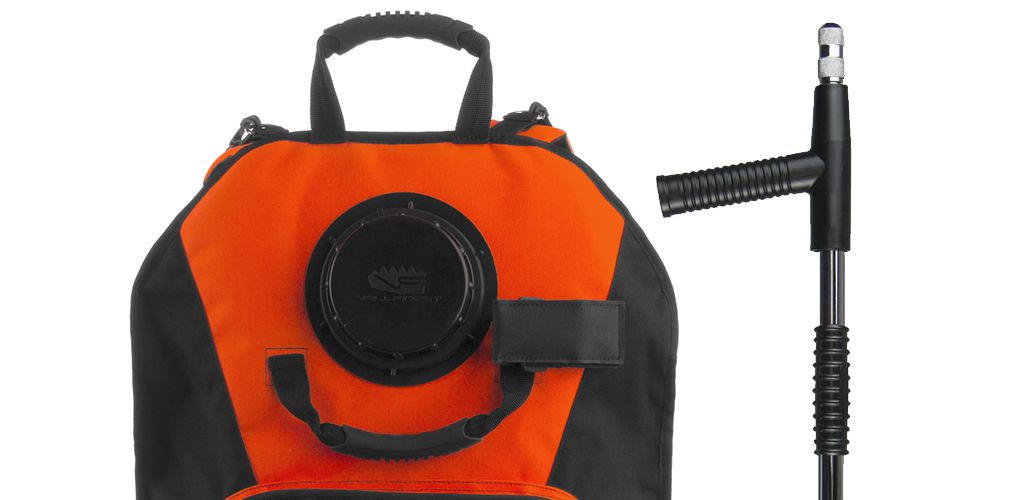 Double assistance strap for loads. Orange Cordura 1000, high visibility, reflective tapes.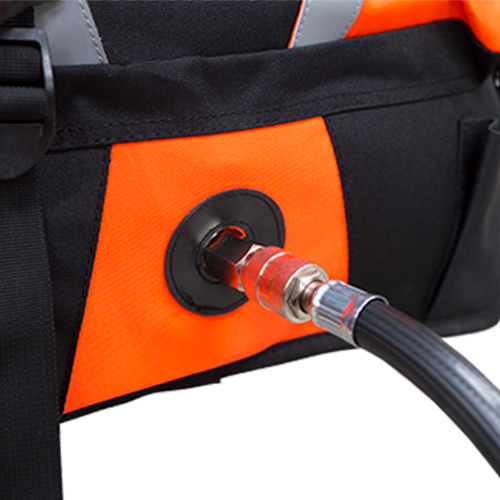 Quick hose connection / disconnection system. It allows to work from both the right and the left with the same ease adding even more versatility to the backpack.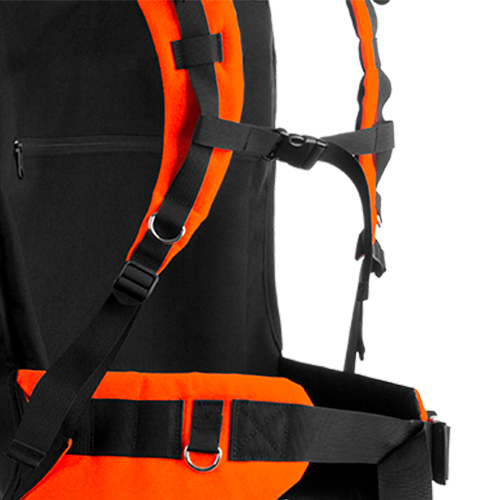 Cushioned shoulder and waist
Cushioned shoulder and waist cinches, ergonomic and high-visibility orange colour. Attachment strap for the chest.
Double load adjustment on shoulders to balance the center of gravity and distribute weight over waist and shoulders.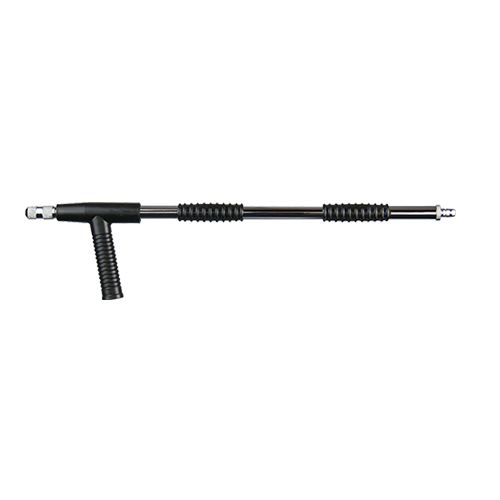 Double-piston lance, continuous stream; 8 liter-per-minute performance; maximum 12m distance; mist and stream options and flexible Cordura backpack with interior interchangeable canvas tank with 20 liter capacity.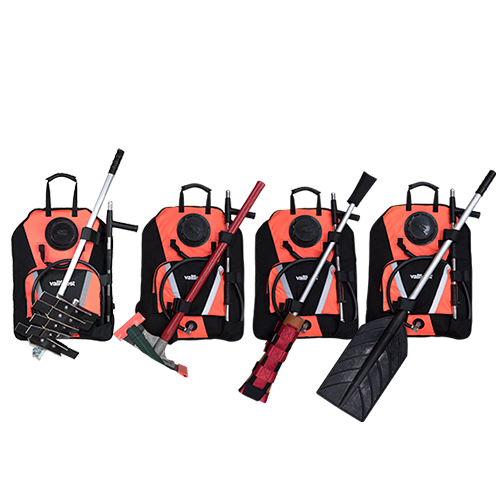 Multi-velcro tool and lance-holder system: transports Pulasky tools and telescopic fire swatters.
This allows one's hands to remain free while moving. Pocket and belt with Alice Clip system for accessories.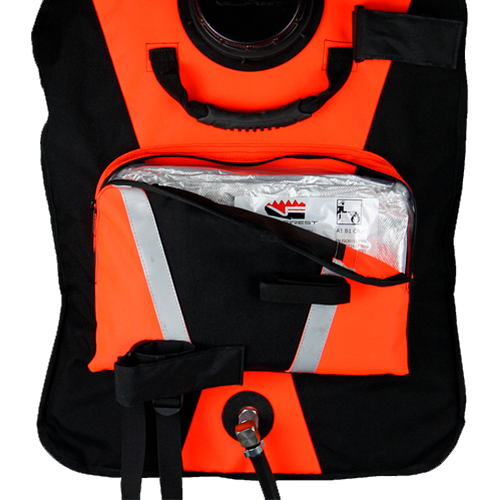 Pocket to carry extra gear or the vft Xtreme Shelter.