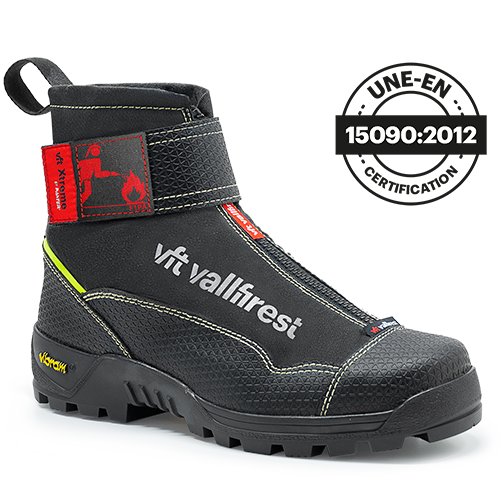 Designed for walking on irregular and steep wildland under the most extreme conditions. The all-new Xtreme Boots are changing everything in wildland firefighting footwear. From high mountains to boggy lands using technical fire or carrying water hoses. Days sometimes lasting more than 24 hours.... The new Xtreme Boots have been tested for 3 years by men and women in different scenarios and roles, in order to obtain the best boot for wildland fires.
These boots offer the agility and comfort of hiking boots in addition to the necessary protection against fire and heat. Certified under the UNE-EN 15090:2012 standard for fire-fighting footwear.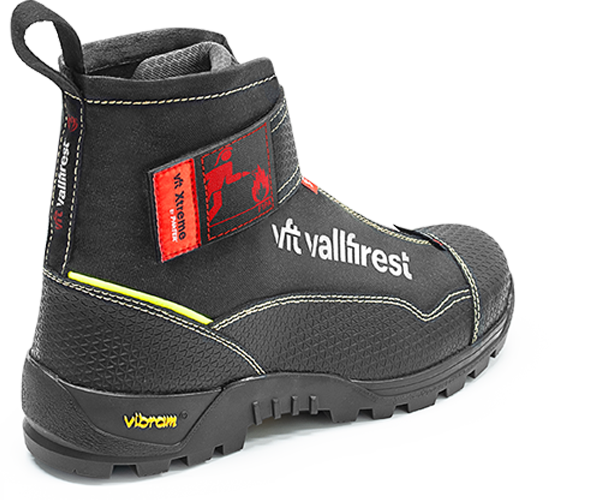 Protection Against Water, Fire and Chafing
Outer fireproof, impermeable Cordura boot with a reinforced toe and heel, coated in plastic to prevent chafing and damage caused by incandescent particles.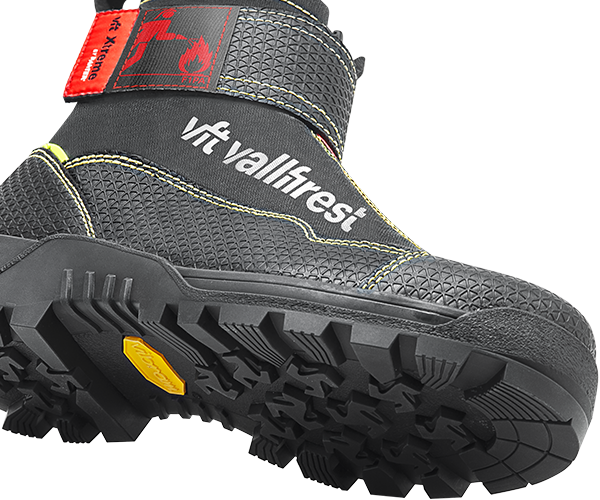 Vibram® Nitrile Rubber Soles
Light and flexible.
Resistant to high temperatures (up to 300ºC).
Excellent shock absorbance, traction and stability.
Maximum grip on rocky and woody surfaces.
Resistant to oils and hydrocarbons.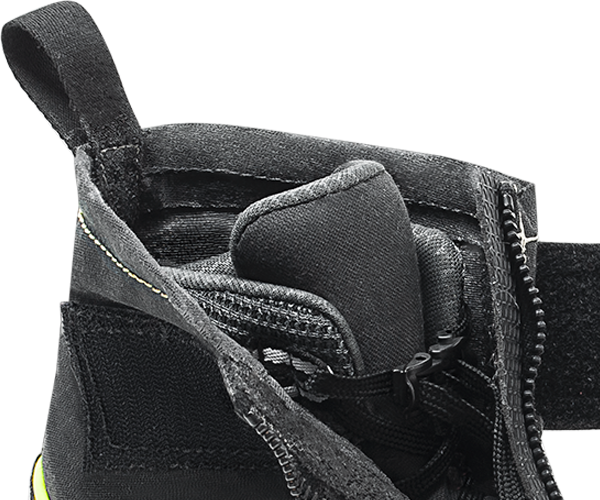 Hypoallergenic highly-breathable foam textile inner lining with high resistance to abrasion and moisture absorption
Inner collar with an ergonomic design, padded with high-density polyurethane foam for better movement and foot adjustment.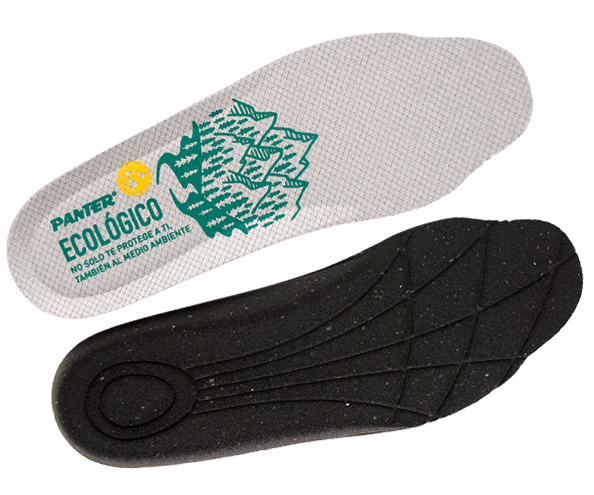 Thick, very comfortable ecological insole, made of recycled ESD antistatic polyurethane foam and absorbent and breathable active carbon.
Developed with PET fabric from the recycling of plastic bottles. The new recycled foam provides extra padding on the tread after the impacts produced while walking thanks to its absorption, cushioning and recovery system.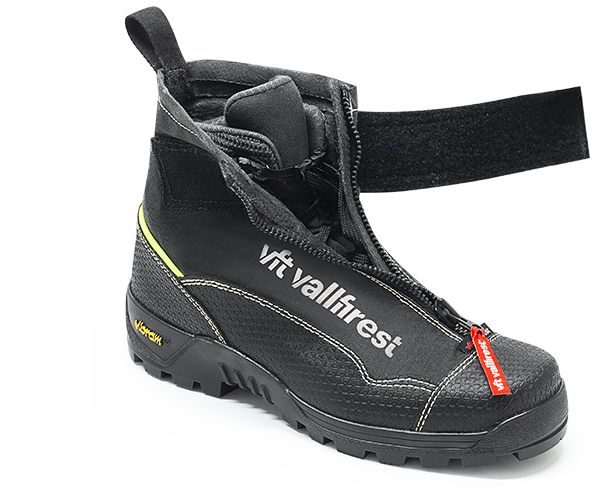 The 'Quick Lace' system in the inner boot and YKK® zipper and Velcro® for outer closing enable quick, complication-free adjustments.
Textile pull in the back for easier fitting and storage.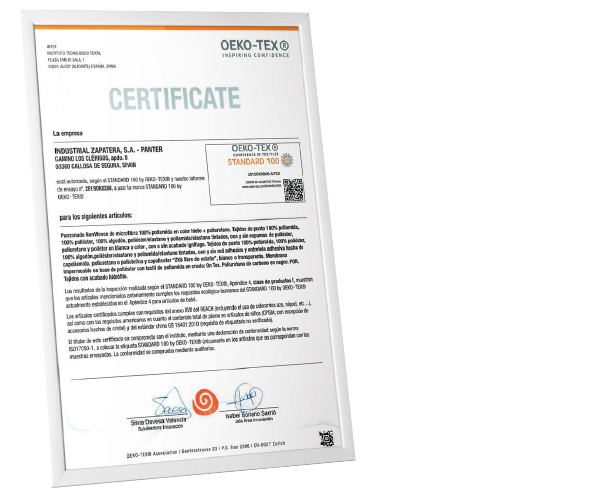 Textiles free of harmful substances.