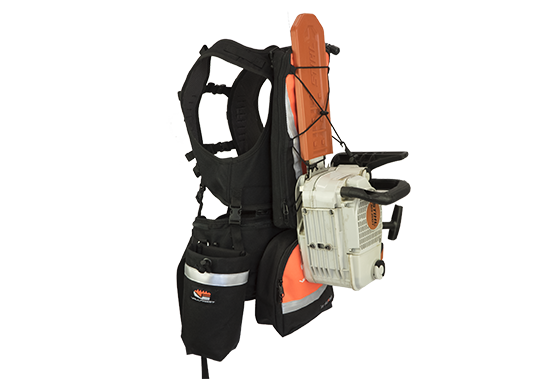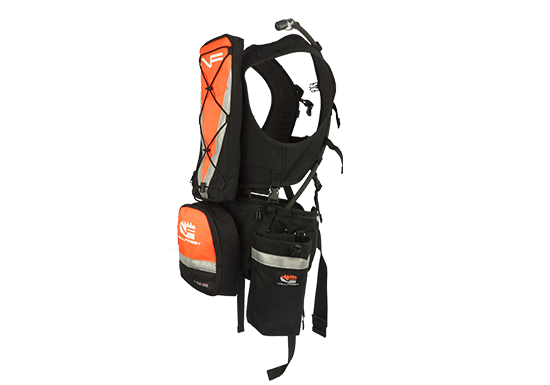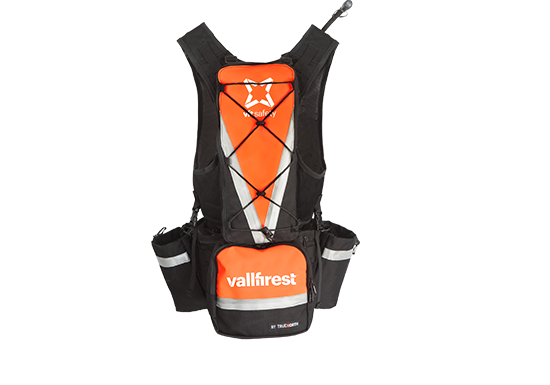 The Xtreme Pack is an all-new wildland backpack specially designed for use in the harshest of conditions, offering fire-fighters greater performance, comfort and flexibility in their extinguishing and wildland fire prevention work.
The ergonomic design means light tools, chainsaws, food, water and a fire-retardant Xtreme Shelter refuge can also be carried at the same time with a perfectly distributed load and tight fit against the firefighter's body for free and agile movements.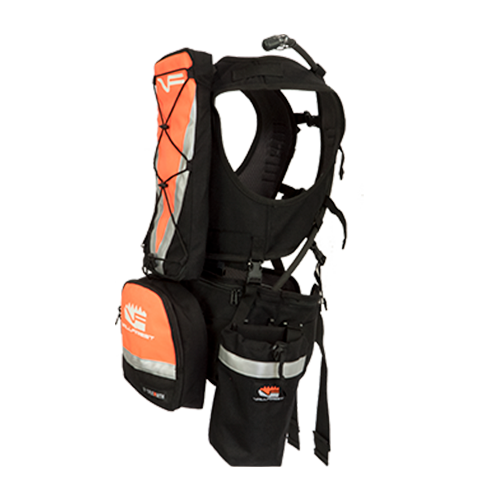 The new ergonomic and breathable harness distributes the different elements and weight in optimal fashion on the firefighter's torso, allowing for free and flexible movement.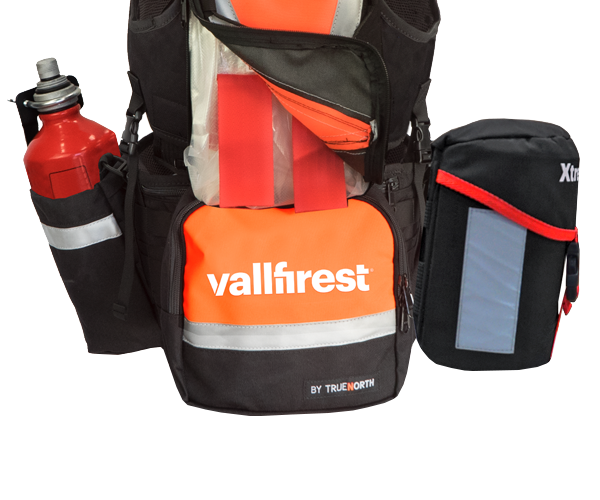 More security and less volume
Complete re-design based on the safety of the new 1.5 kg VF Extrem Shelter, positioned on the back. The incorporation of the new VF Extrem Shelter reconfigures the backpack, reducing volume and placing weight at the user's center of gravity.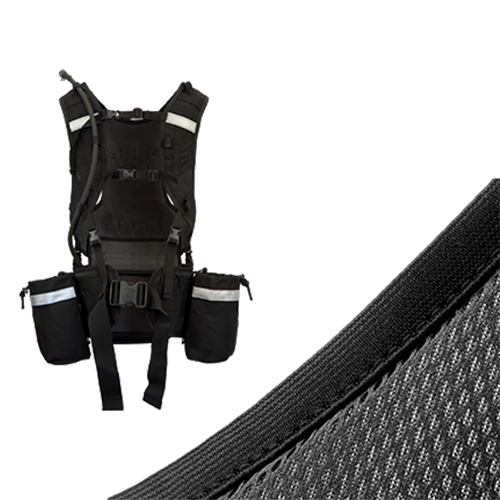 Breathability and ergonomics are the basis of this new design. The breathable and flexible material increases ergonomics, allowing better ventilation of the parts of the backpack in contact with the personal protective equipment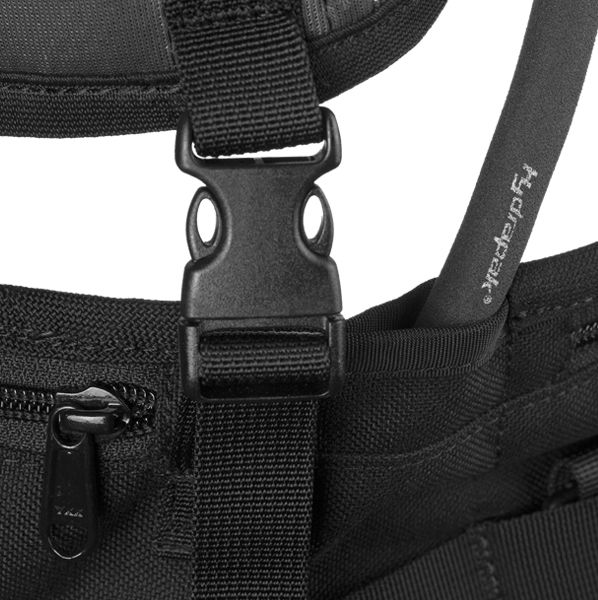 Self-adjustable belt with a Molle System, with an option for multiple and different accessories.
The belt has a 2.8 liter hydration bladder, all while allowing for personal self-adjustment of the accessories or pockets.
Compatible with all types of accessories: personal pocket, 8L pocket, 1L cover, hydration system and transmitter holder.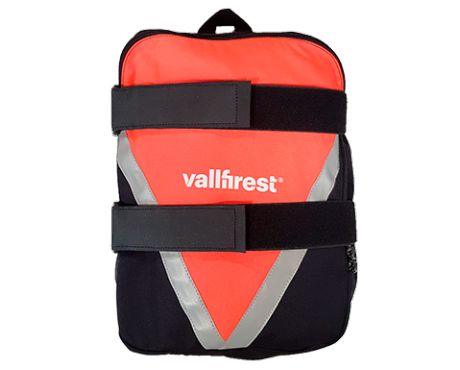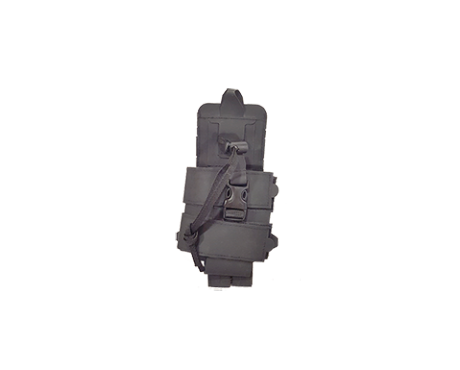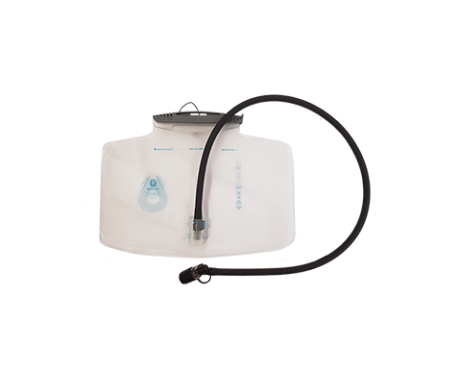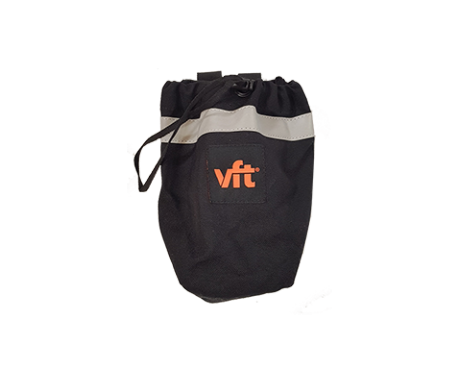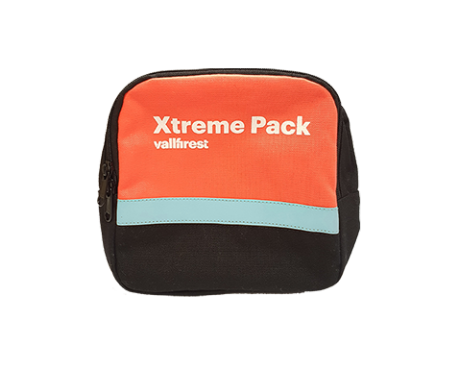 Weight
1.45 kg
Harness size
S-M | L-XL | XXL
Colors
Orange, black and gray.
Materials
1000 Cordura and mesh.
Reflective strips
Silver gray.
Hydration system
Capacity: 2.8 l | Approved by the FDA; PVC and BPA-free.
Warranty
2 years.