vft hose Carrying Backpack
It becomes a really comfortable backpack for carrying heavy loads.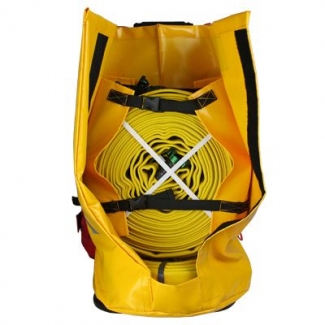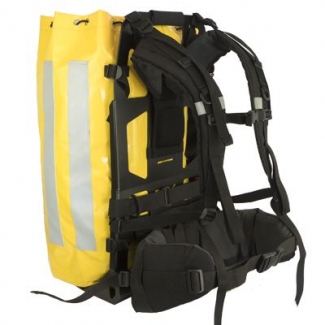 A backpack designed to help fire brigades carry hoses and other heavy loads such as motor pumps, water tanks and other elements needed to extinguish wildland fires. The ergonomic design, which is inspired by the mountain backpack load system, and padded harness make carrying heavy items comfortable. It features a size adjustment system to be adapted to different heights as well as a padded belt with reinforcement to help support the weight on the waist.