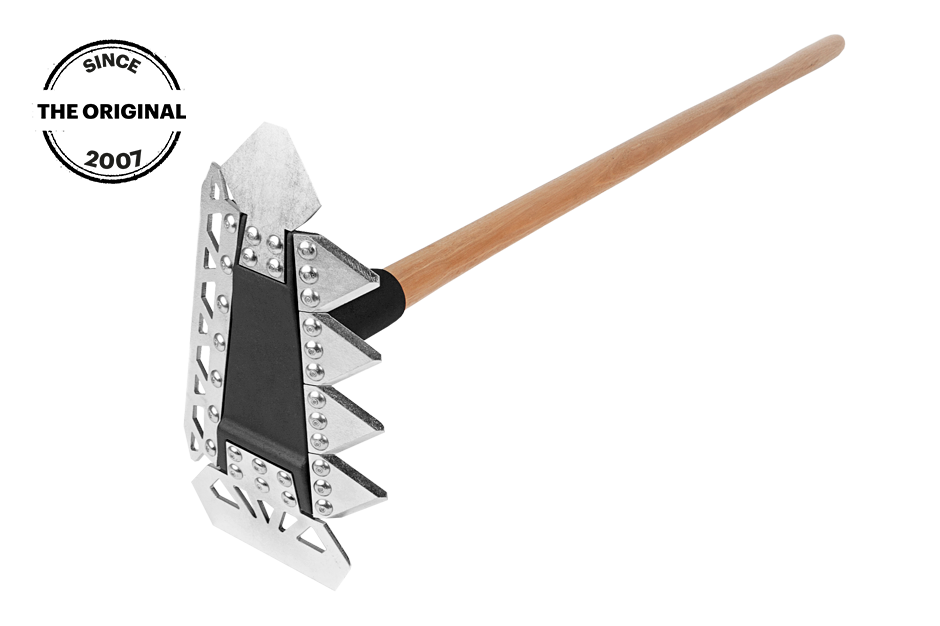 The multi-purpose tool Gorgui is designed exclusively for wildland fire fighting. It was created out of the experience and needs of firefighting brigades with the greatest of experience using manual tools. The main feature is the versatility on all types of ground. The innovative design has made it possible to replace the 3 most commonly used tools in widland firefighting with just one to avoid carrying so many different tools.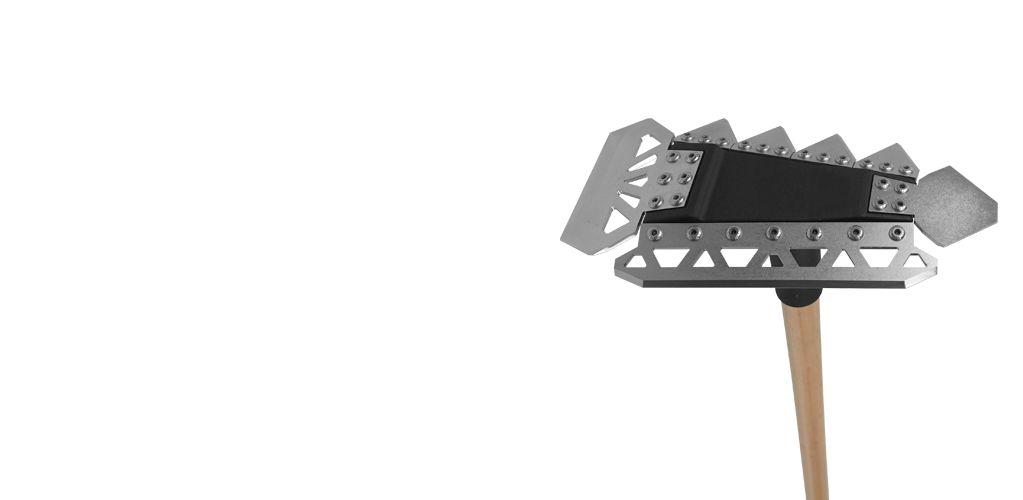 Head made of aluminum and titanium alloy. It does the functions of Mc Leod, cutting rake and 2 types of pulaskys. A wide one for organic terrain and a narrower one for rocky terrain. Individually replaceable cutting blades made of 500 hardness anti-wear steel.
Weight: 2.4 kg.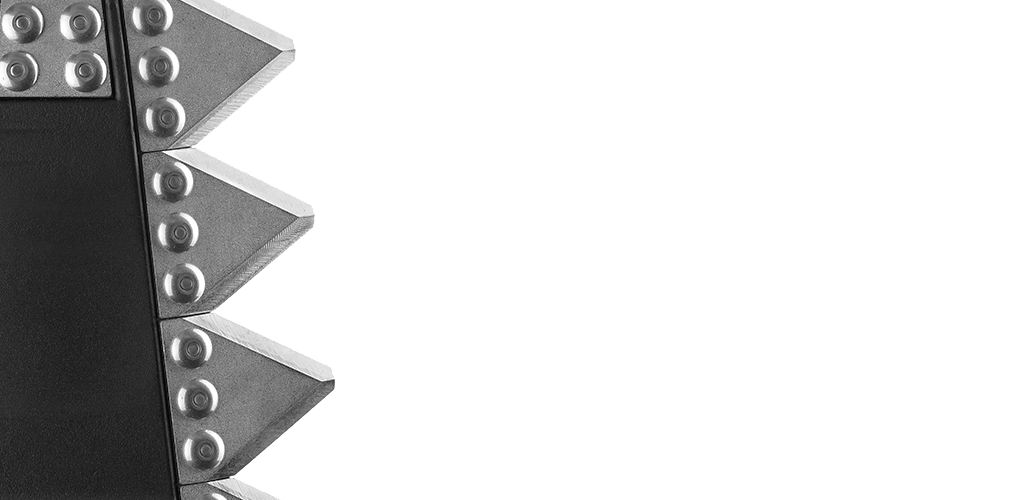 The external angle of the blades offer a large cutting capacity. By having more cutting surface, but smaller impact surface, we get a higher work efficiency with less effort.
Interchangeable blades with resistant structural rivets. 500HB anti-wear steel blades.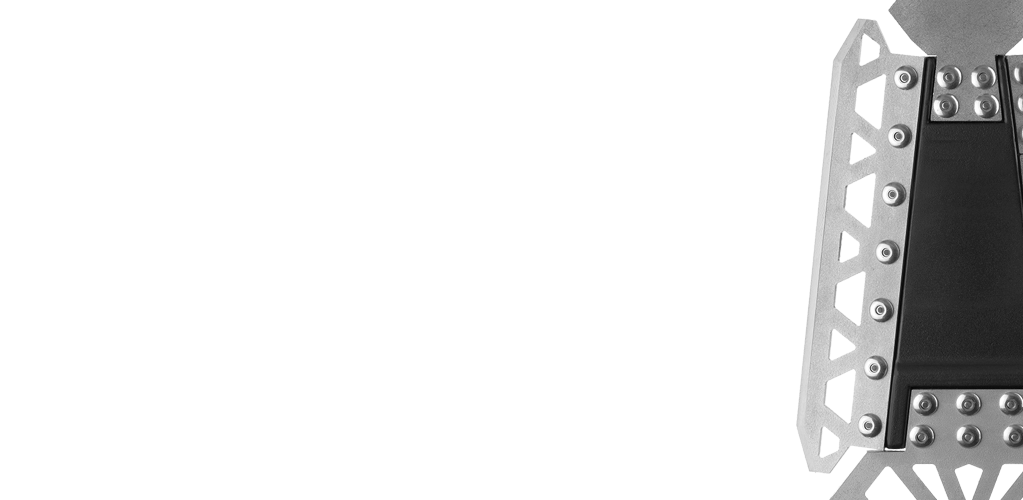 It does the Mcleod function.
The external angle of the blade facilitates the dragging and pickling of the ground.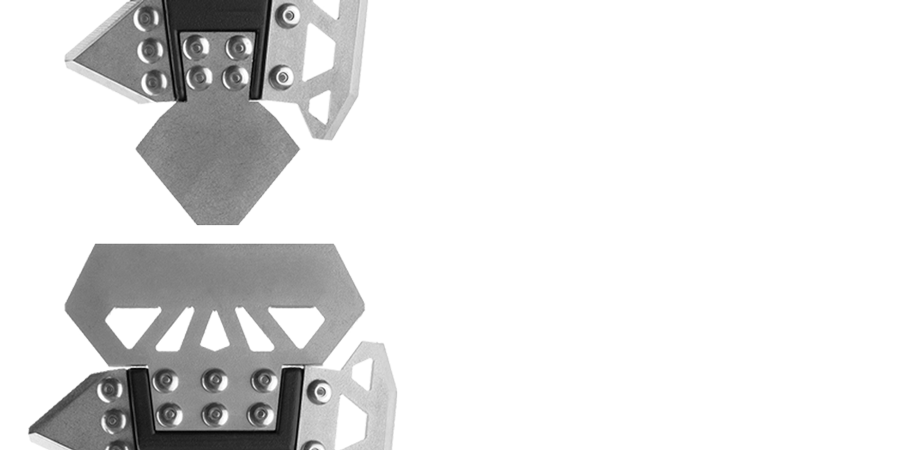 Two hoes with internal angle make the function of the pulaski tool.
A narrow and pointy hoe perfect for digging in rocky terrain. A wide hoe facilitates digging in organic terrain.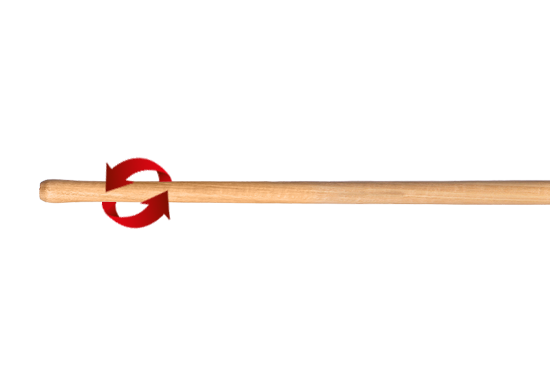 1.3 m eucalyptus handle with variation in diameter for the handle, making for more ergonomic use in different head functions.
Resistance: 1400 N / mm2 - Elastic limit: 1200 N / mm. - Hardness: 470 - 530 HBW - Weight: 800 g. Total length of the handle: 1.25 m. - Larger diameter of the handle: 31 mm.