Vallfirest Awards 2017
Do you want to win a Gorgui and a GoPro Hero 5?
May 09th 2017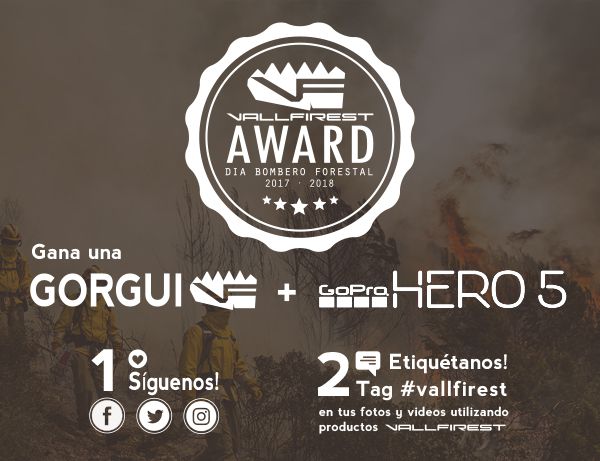 Celebrate with us the Wildland Firefighter Day and participate in the Vallfirest Awards 2017 / 2018. Throughout this year we will select the 4 best photos and / or videos that will compete for the prize we will deliver on May 4th, 2018. The 4 finalists will be publish one week before the award ceremony.
Good luck to all!