Are you passionate about wildfire photography? Do you have any vft gears? At Vallfirest we open a contest to find the best vft picture of 2022! We open a photo contest. The winner will receive a Gorgui Classic and an Xtreme Mask.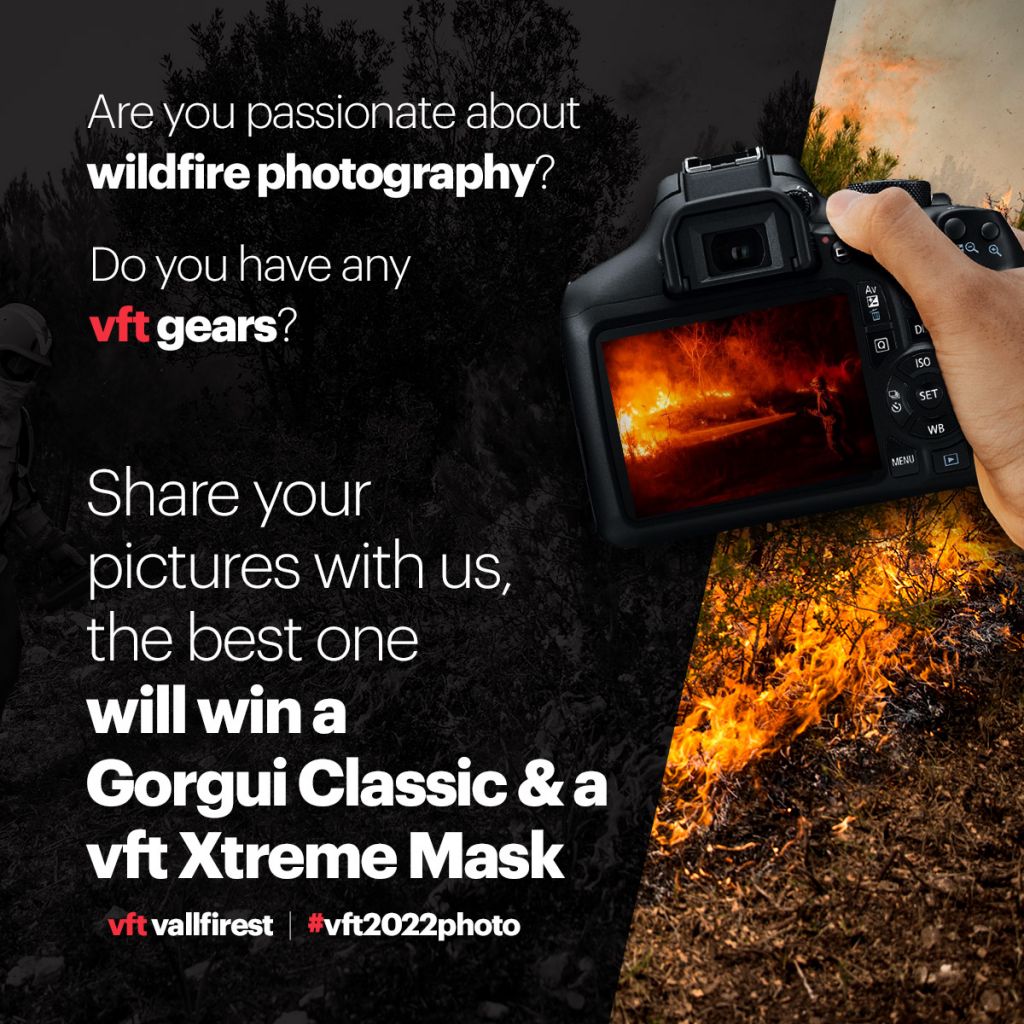 How to participate
Take an action picture with vft gears being used in a wildfire operation (it can be a prescribed burning, trainnings or extinction operations).
Share it on social networks.
Don't forget to add the hashtag #cft2022photo and tag us,
You can also share your pictures with us by e-mail: marketing@vallfirest.com.
The deadline
The contest will be open from Saturday the 1st of October until Monday the 31th of October at 12 am (Spanish time). After an exhaustive evaluation of all the applications, the winner will be announced on social networks the first week of Nove,ber.
The jury
An expert jury made up of members of the Vallfirest's graphic content team, will evaluate all candidancies and choose the best picture based on quality, composition, originality and talent criteria.
The price
The author of the winning picture will receive a Gorgui Classic and an Xtreme Mask.
Legal bases
The purpose of this contest is to promote photographic talent and create community among vft users.
The call is open to anyone who shows interest in doing so, regardless of its age or geographic location (the prize will be sent to the winning person anywhere in the world and without shipping costs).
Participation in the contest will imply the transfer and waiver of image rights and exploitation of the pictures (which may be used for informative or commercial purposes), both by the photographers and the people who are portrayed. The photographs submitted must be unpublished (not have been published in any other contest or media). The winning photograph must be delivered by email in high resolution. Vallfirest reserves the domain of the awarded works. People who share images to participate in the contest certify that they belong to them and are legally responsible for any damage in the event of a complaint for theft of authorship.
Images that fail to meet these requirements will be exempt from the award.