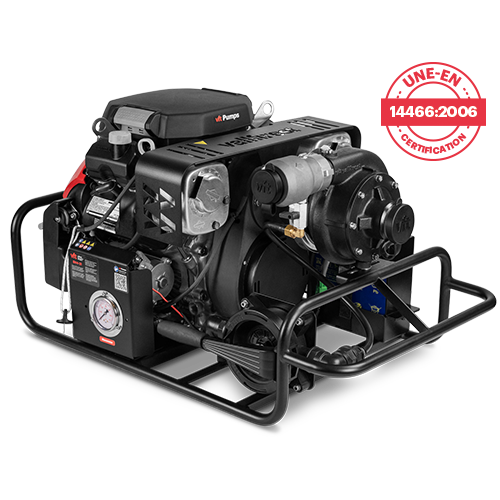 A range of fire pumps designed to offer excellent medium pressure range with high flow capacity. The BH2 fire pump is equipped with a 2-stage centrifugal pump and can be combined with 4 different 4-stroke gasoline engines, reaching a maximum pressure of 15.5 bar and a maximum flow of 392 l/min.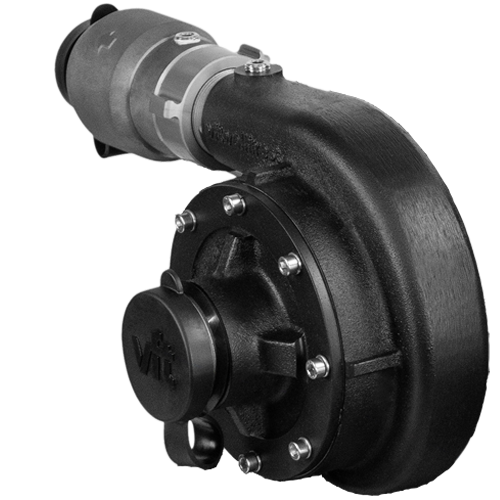 Compact, efficient and reliable.
Body and impellers made of anti-corrosive aluminum.
Shaft and other components made of stainless steel.
Compatible with foam-forming agent.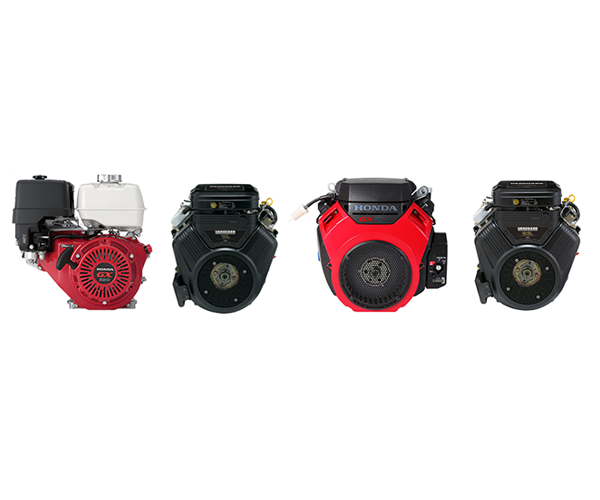 Can be combined with 4 different motors: Honda GX390, Honda GXH630, Briggs & Stratton Vanguard 18 HP and Briggs & Stratton Vanguard 23 HP.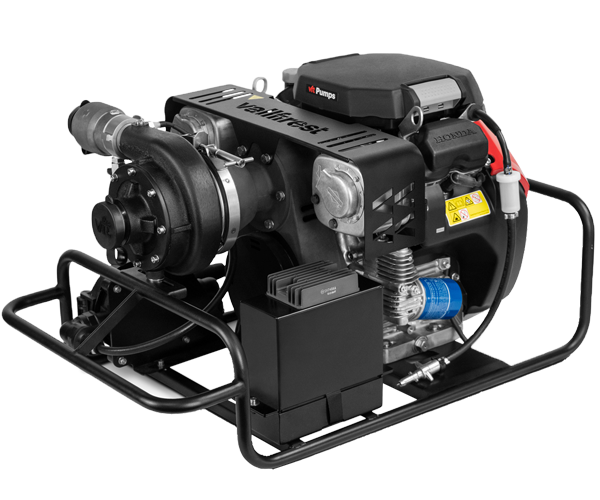 High flow at medium pressures
The Black Hawk 2 can reach up to 16.8 bar of maximum pressure and 432 L/min. of maximum flow.
Direct attack.
Long hoses laid.
Self-protection maneuvers with sprinklers.
Tandem pumping for long distances.
Parallel pumping for higher volumes.
Assembly in skid units and extinguishing vehicles.