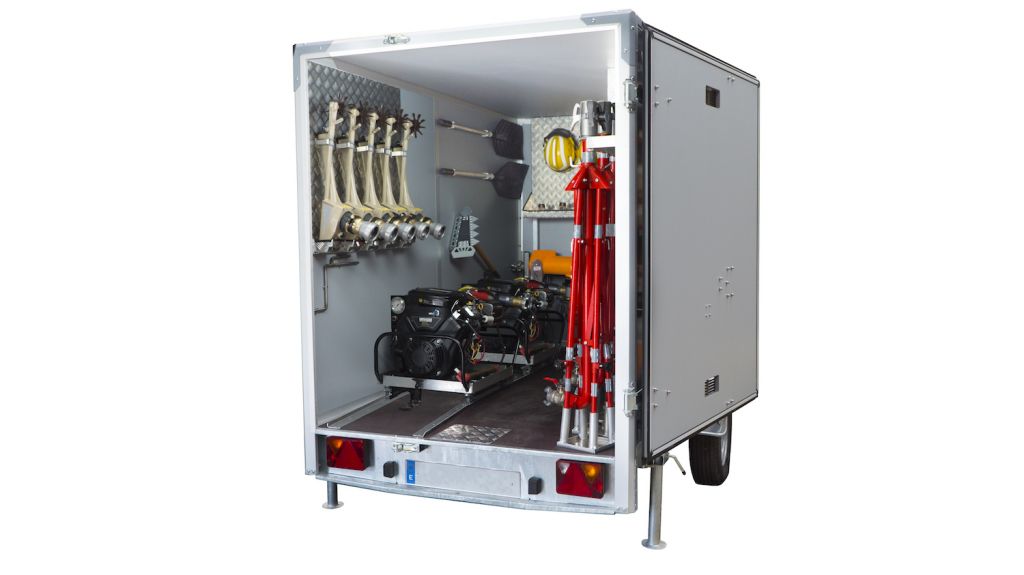 The all-new Vallfirest self-protection kit was designed to protect developed areas, isolated homes, campgrounds, recreational areas and/or isolated structures in forested areas (Wildland-Urban Interface) from wildland fires.
Easy-to-use: easily towable and scalable (as needed).
Effective: used to quickly deploy a complete self-protection system.
Safe: features all necessary PPE.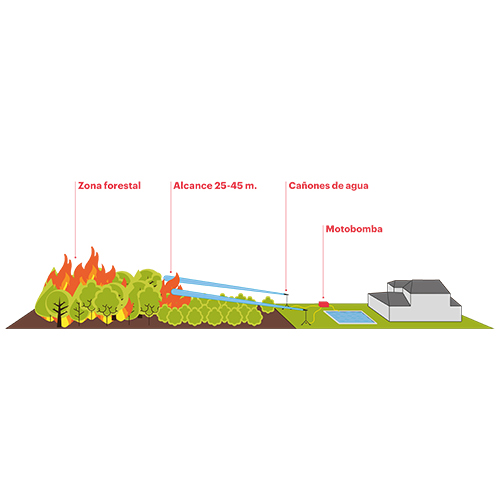 Select the area to defend.
Install the motor pump on the closest water source (hydrant, pool, water basin or river).
Connect all the hoses (from the motor pump to the cannons).
Set up the water cannons in a defense position.
Turn on the motor pump and it will begin spraying water.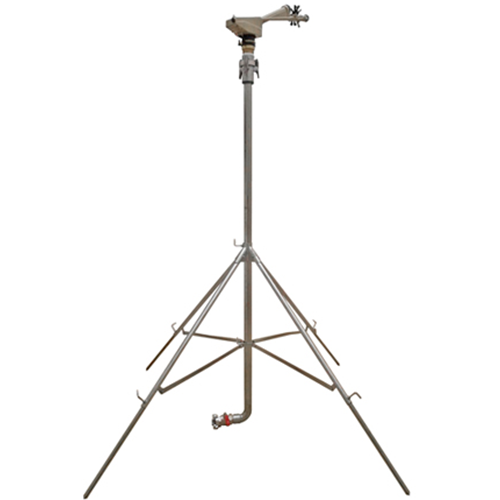 SIDEINFO self-protection system
4 water cannons (scalable as needed).
Reach: 25 to 45 meters.
Rotation capacity: 360º.
Protected surface: 1,900 to 6,400 m2per unit.
Can be connected to a hydrant, pool, tank, motor pump.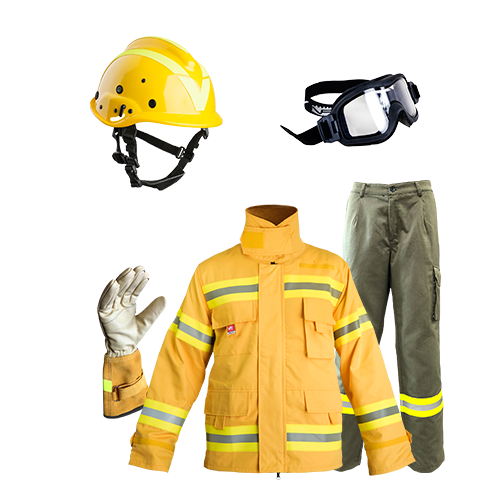 Personal protective equipment
Personal protective equipment:
3 vft1 helmets, 3 wildland jackets, 3 wildland pants, 3 vft1 goggles and 3 vft gloves.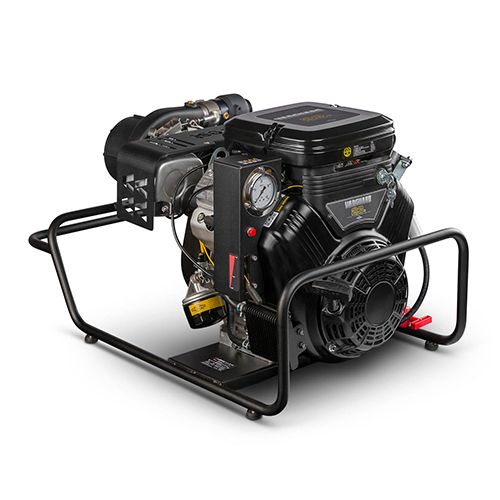 Black Hawk 4 portable fire pump
4-Stage centrifugal pump.
Briggs & Stratton Vanguard 23HP engine.
Maximum pressure up to 28.8 bar.
Maximum flow up to 397 l/min.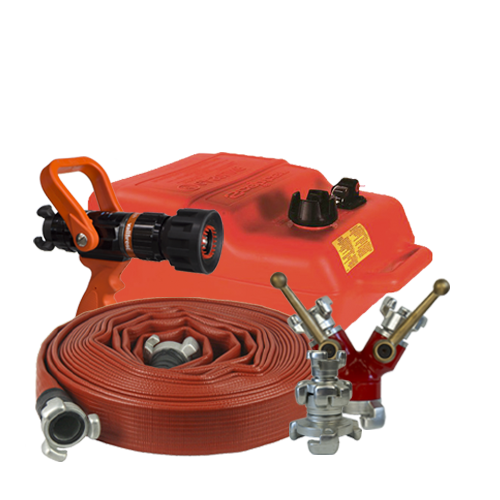 Attack nozzle, hoses and accessories
Hoses: 3-layer hoses for use under low pressure.
Flow regulating nozzle: a Vallfirest flow regulating nozzle to equip water lines.
Fuel tank: a 25-liter fuel tank for motor pumps.
Connectors, wyes, accessories: all types of accessories for optimal system operation.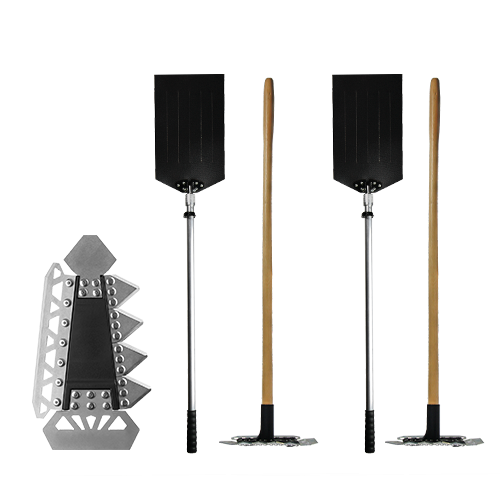 Gorgui: a multi-purpose tool combining all the most commonly used tools for wildland fire extinction in one.
Fire swatter: a tool used to suffocate flames.