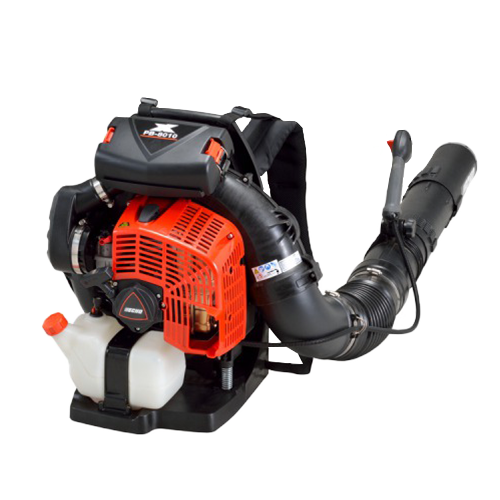 ECHO PB 8010 HB Backpack blower
High-powered backpack blower.
Read More
With 44 newtons, and airflow of 1,818 m3/h and an airspeed of 95 m/s. Includes a back cooling system with built-in air intake for more comfort when doing fire extinguishing work. Reliable for up to 8 hours of daily work with an unbeatable performance/power ratio. Equipped with a professional low-emissions Euro 5 stage 2-stroke engine for lower fuel consumption and exhaust emissions.
(
€

849.00
taxes not included)