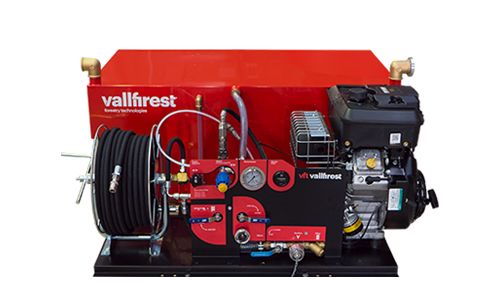 Rapid intervention skid unit designed for pickup vehicles and trailers, 100% customizable equipped with piston pumps up to 100 bars with a maximumflow of up to 42 liters per minute.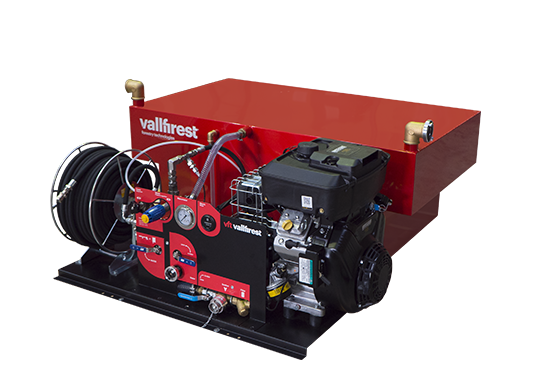 High-quality components and replacement part availability.
Great availability of spare parts.
Resistant tanks made of stainless steel.
The best quality/price ratio.
2-year warranty.
Engine
Fuel
Battery and electric
start
Power
Pump
Max Pressure*
Max Flow*
B&S XR2100
Gasoline
YES
13,5 HP
XWL 42.10 N
100 bar
42 l/min
B&S XR2100
Gasoline
YES
13,5 HP
XW 21.20 N
200 bar
21 l/min
*These values are at direct pump outlet.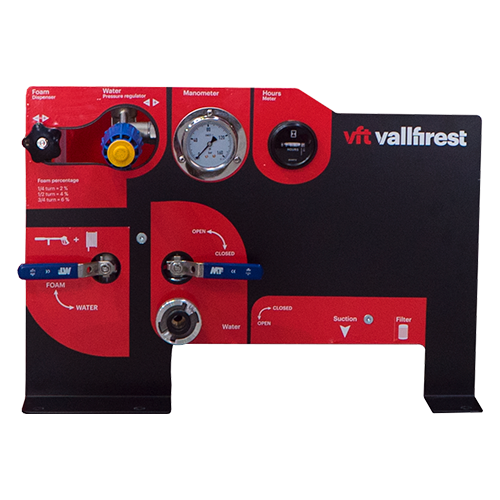 The kit features a complete painted aluminum panel with all the controls and valves, including the foam control system, a time counter and a pressure gauge.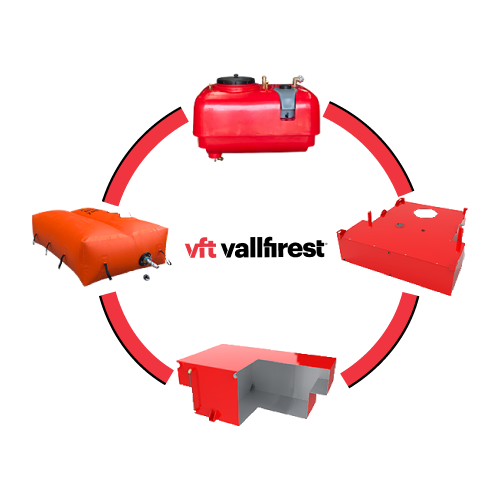 Water tank
Custom configuration
Capacities: 120 - 1,000 liters.
Multiple materials to choose from:
Stainless steel
Polyethylene.
Flexible canvas.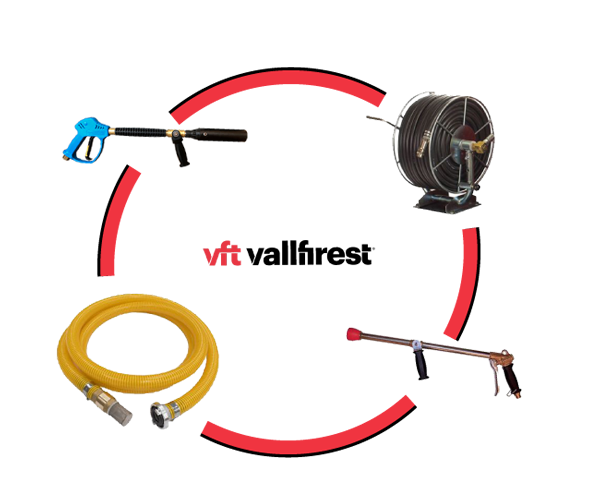 Winder and Attack nozzles
Reel, hose, foam system, attack lance, suction hose
Fast Attack Winder: Winder assembled on the main structure. Includes 50 m hose. DN10 or DN12 (depending on the motor pump model) made of rubber up to 330 bar. The
winder comes assembled with connection to the water pump.
Attack lance: long-range, high-pressure lance. Maximum flow: 45 l / min. Maximum pressure: 280 bar.
Foam system with lance: Foam PVB AV785 lance. Maximum flow: 50 l / min.
Suction hose: translucent yellow spiral hose with a length of 5 m. Includes non-return foot valve and filter.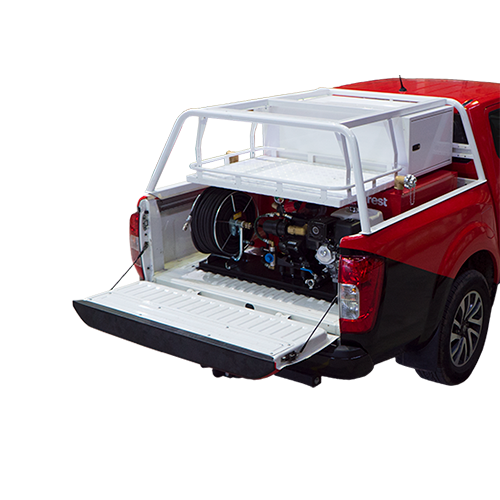 Optional gadgets
Tool carrying structure for Skid Units
With the tool holder structures, we increase the operability of these vehicles by accompanying the extinguishing kits of: hand tools, drip torches, chainsaws, water packs, Epis, etc. Different possibilities fully customizable.
Check here for more information on the structure by tools