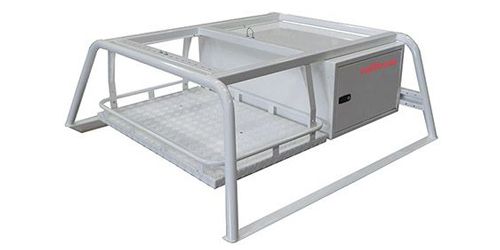 With the Tool carrying structure we increase the operability of the PickUp vehicles, accompanying the extinguishing kits of: hand tools, drip torches, chainsaws, water packs, combat packs, all well organized and located in the equipment drawer and tray equipment carrier.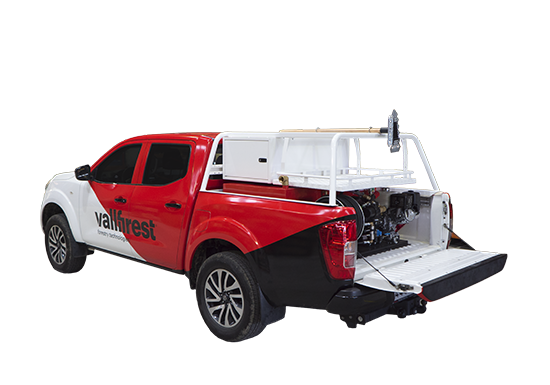 DYNAMIC UPPER TOOL STRUCTURE
The structure is composed of:
Non-slip equipment tray with tubular railing.
Supports / anchors for transporting hand tools.
Closed EPIS drawer
LED lighting system (optional)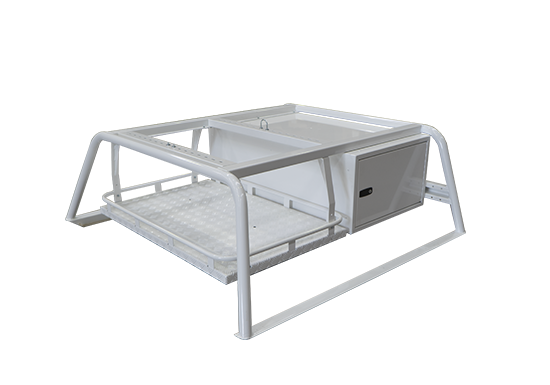 With this box and equipment carrying tray these vehicles are even more effective because of the tool carrying structure acompanying the motor pump kits with hand tools, drip torches, chainsaw, waterpacks, firefighting backpacks, etc.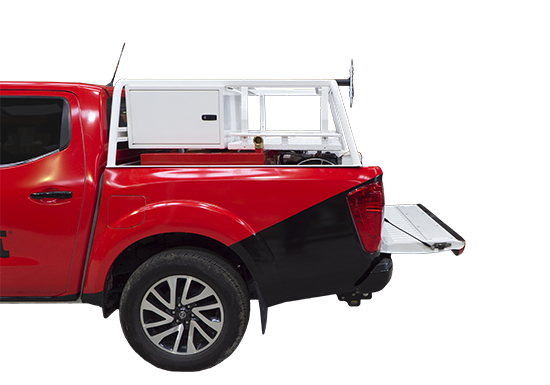 Epis box with two side doors and locks.
Color to be indicated.
Customised manufacture.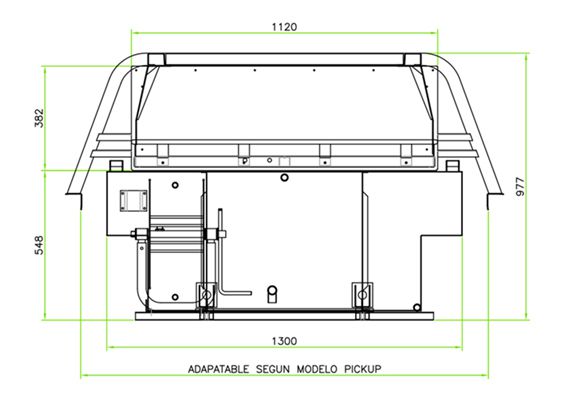 The structure are made to order to adapt to your pick-up and towing vehicles.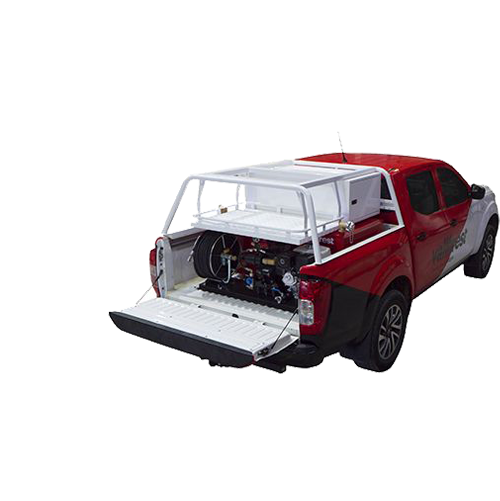 Compatibility
Wide variety of pickups to install the tool holder structure