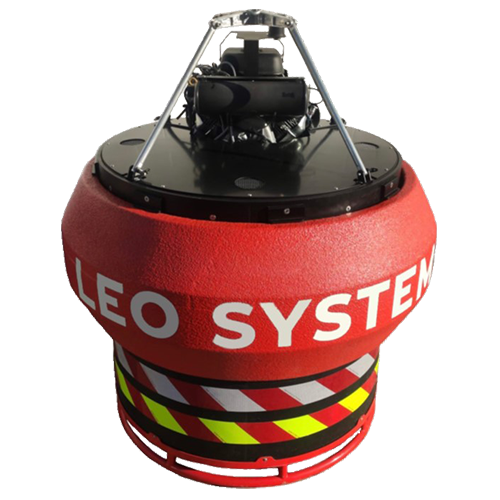 The Leo System is a fire extinction device that produces a straight stream flow of Class A fire-fighting foam at a mixed pressure. The production of completely expanded and homogeneous foam takes advantage of all of its benefits as an extinguishing agent and users may choose the foam-forming agent concentration, direction and flow rate to adapt it to any type of ground and fuel. Pilots may control the foam production from the cabin with a single control (from 0,1% to 0,5% depending on the need) and vary the pressure and flow, sending an effective density without water loss by drainage.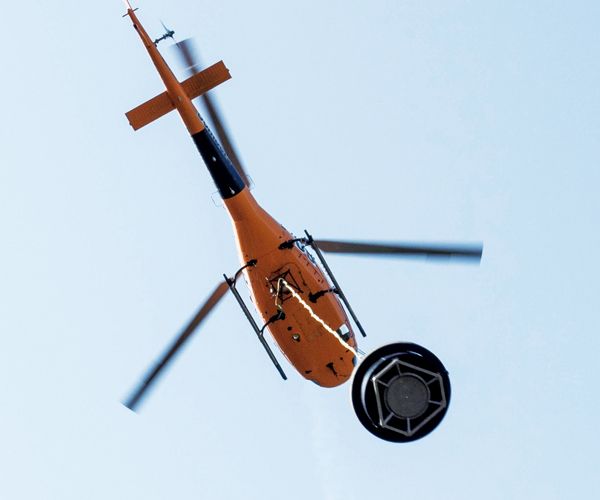 Advantages
Benefits of Class A foam
Long lasting dispersal
High surface area application
Multi-purpose
Not Hazardous for firefighter personnel
Multiple filling systems
High visibility
Pilot full authority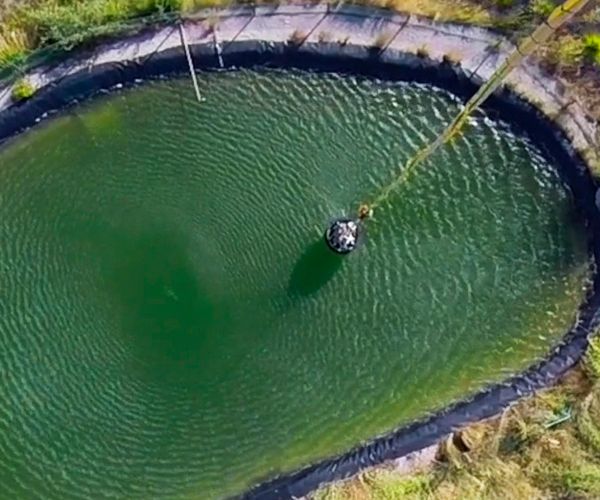 Fast filling by immersion
1m
Minimum depth for filling by immersion.
Without suction pump.
30cm
Minimum depth for filling with suction pump.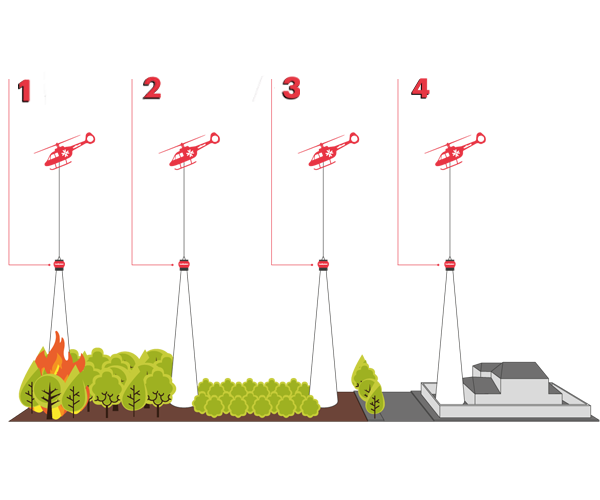 Direct attack · Parallel attack · Indirect attack · Fire exposure protection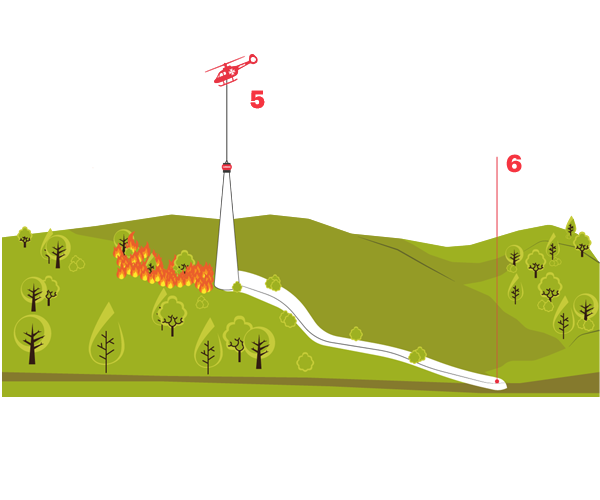 Accurate Foam / Water Line · Continuous Dump Footprint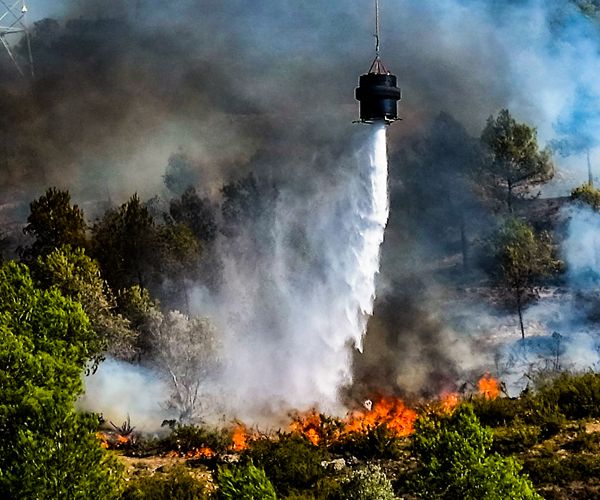 Foam stream long lasting dispersal
The benefits of class A foam
Wetting characteristics
Clinging characteristics
Degreasing capability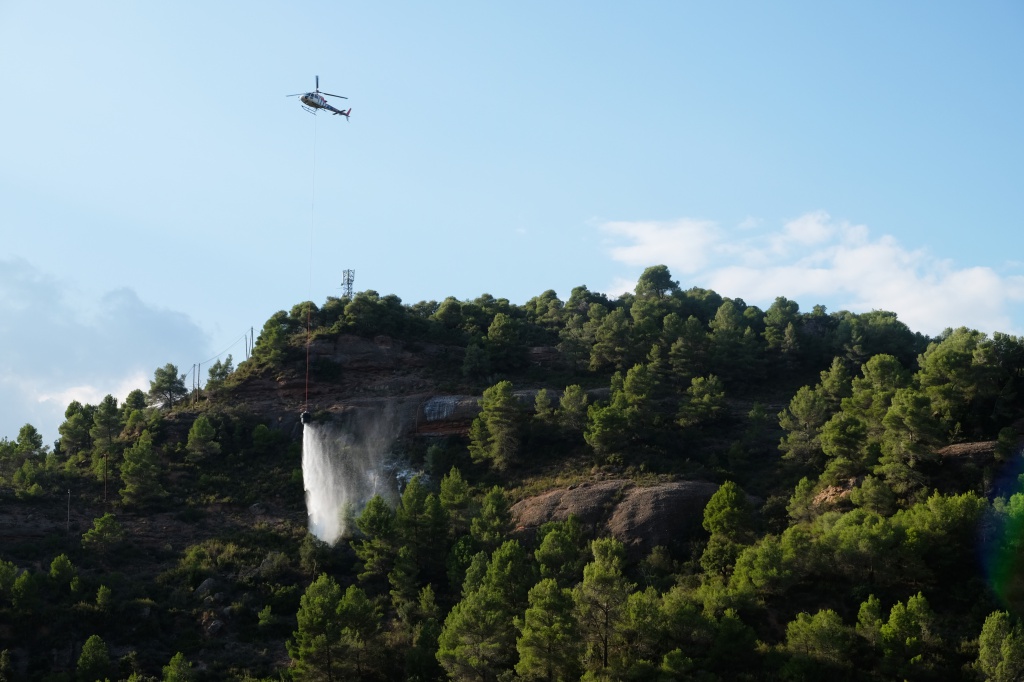 High surface area application & high visibility
Greater coverage and cooling
Vapor supression
Durability
High Visibility
Water Saving
Biodegradable