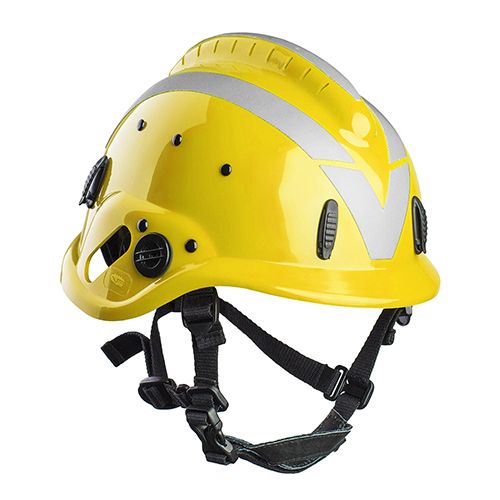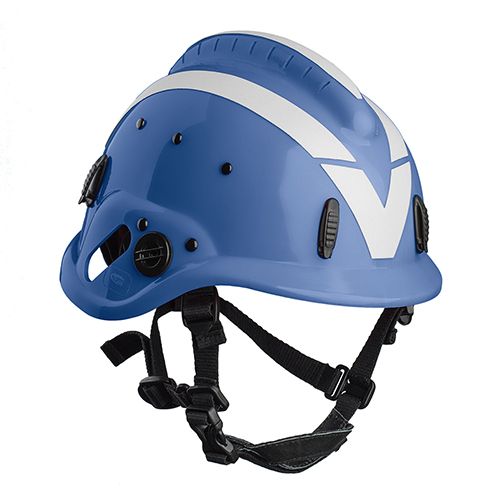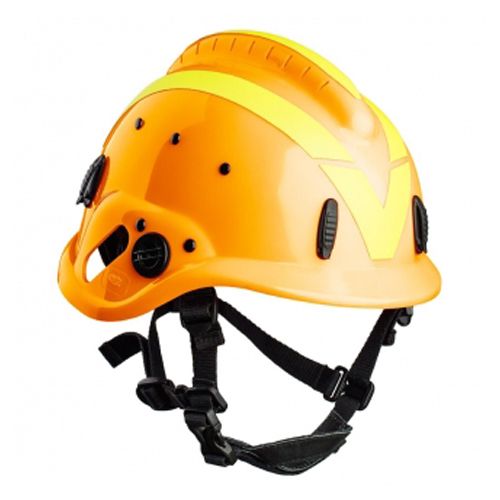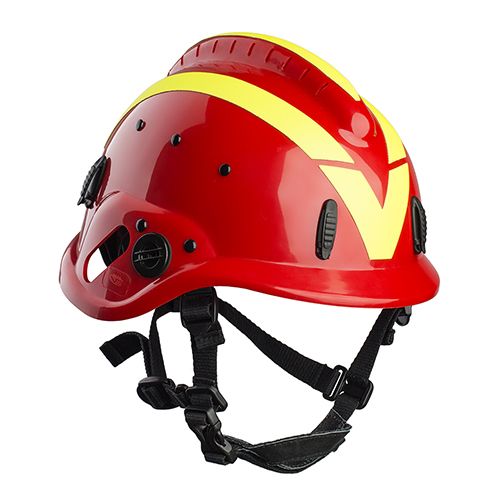 The Wildland Fire Helmet vft1 has a wraparound, modern and versatile design that allows the attachment of multiple accessories adapting to the needs of the most demanding operations.
Standards: EN16471, EN16473, EN 12492, EN 397, EN 443 and EN 1385.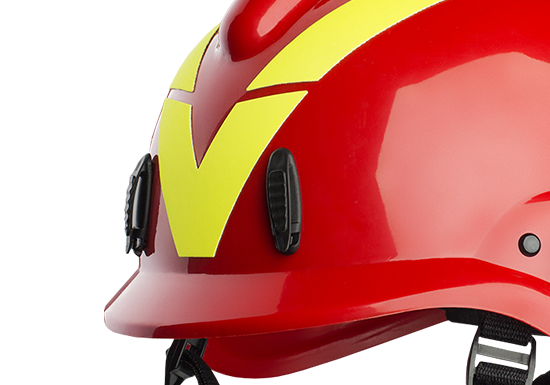 Greater protection and resistance
A wrap-around design produced in a single PC/ABS piece without added paint, the protective visor provides extra lateral protection against liquids coming from aerial discharges with flame retardant. The back protection has also been reinforced due to the structural design of the crown and back ring.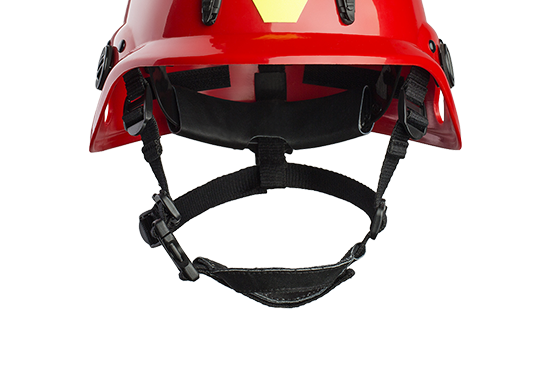 Fire-resistant leather chin strap
The new fire-resistant chin strap is the latest improvement in ergonomics, with 6 adjustment and regulation points. The leather chin accessory may be donned and doffed according to individual taste.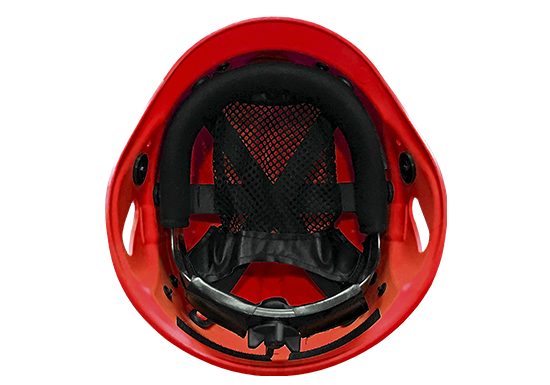 Perfect adaptation
Tailor-made fit for every head
An inner multi-size harness ( 52 to 64) with rear wheel adjustment and 6 adjustment points so the protective helmet will perfectly fit any head. Inner crown pad with breathable cushioned leather fabrics, for a great comfort. The textile protection on vft helmets is replaceable and washable unlike on other helmets on the market.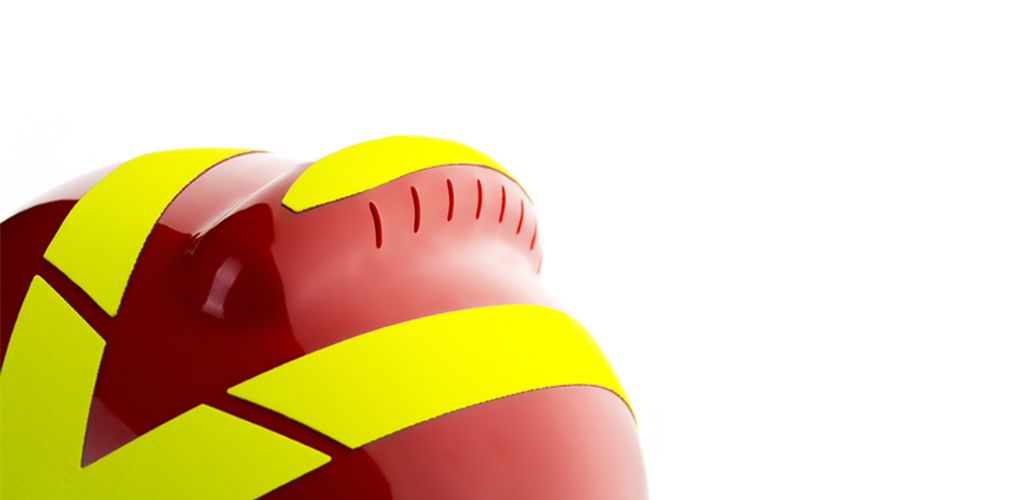 More comfortable and breathable
Ventilation system on the top with open/close regulation for better heat evacuation according to standard EN12492.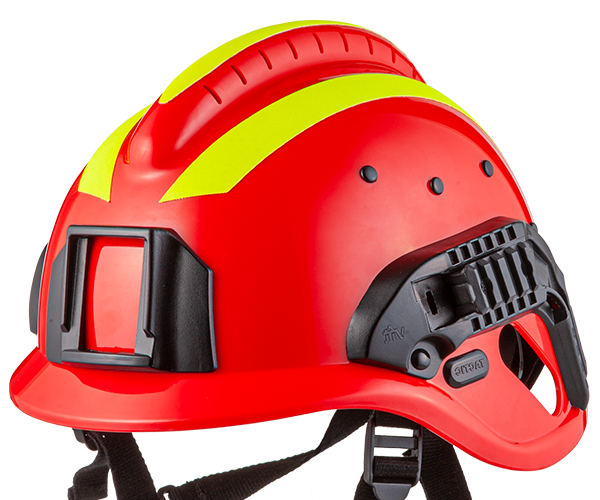 Picatinny quick attaching system
Inspired by military equipment, the new Picatinny Rail Adapter system allows quick and easy attachment of most protective helmet accessories available on the market. Front and side supports.
One helmet, many solutions
Compatible with all types of accessories. Wildland fire and safety goggles anchoring, front light system anchoring clips, flashlight anchoring, foldable PC shield system and clearing shield. Noise protection, nape guards, radio systems and video cameras can be included.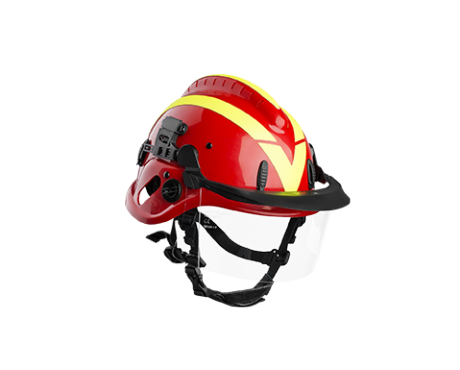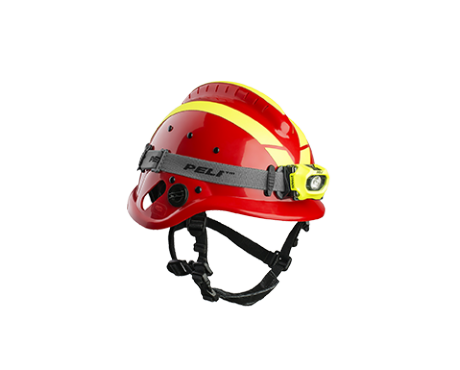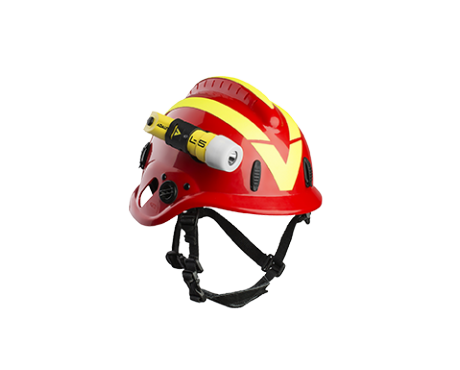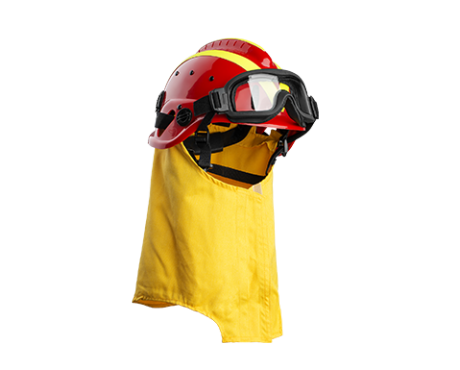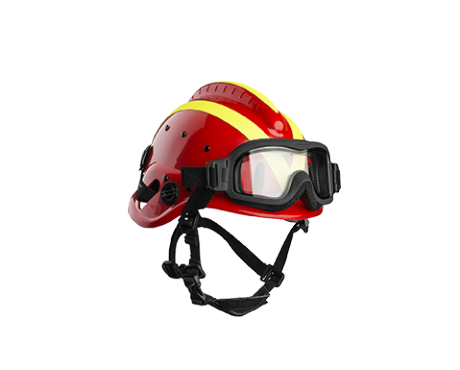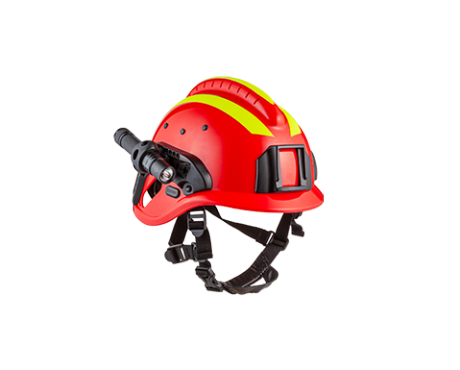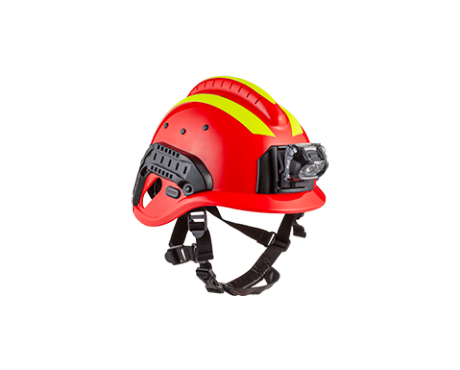 A large variety of colors available, reflective strips with marking and possibility of adding a shield.